RoyalCams est un site complet de webcams, avec un bon catalogue de modèles représentant tous les genres et orientations. Quatre différents types de chat privé sont disponibles, en plus des chats gratuits entièrement explicites et basés sur les dons. En même temps, ils offrent un certain nombre de fonctions utiles pour trouver, trier et filtrer le catalogue de modèles, de sorte qu'il est facile de trouver les modèles qui vous intéressent.
Another advantage is that the paid chats are all fixed price - it doesn't vary depending on the model - so it's a little easier to manage your expenses here. Its Alexa ranking places it in the top 10,000 sites worldwide based on traffic in all categories.
Vous avez 5 tokens offerts en passant par notre lien. Alors n'hésitez plus et inscrivez-vous dès maintenant.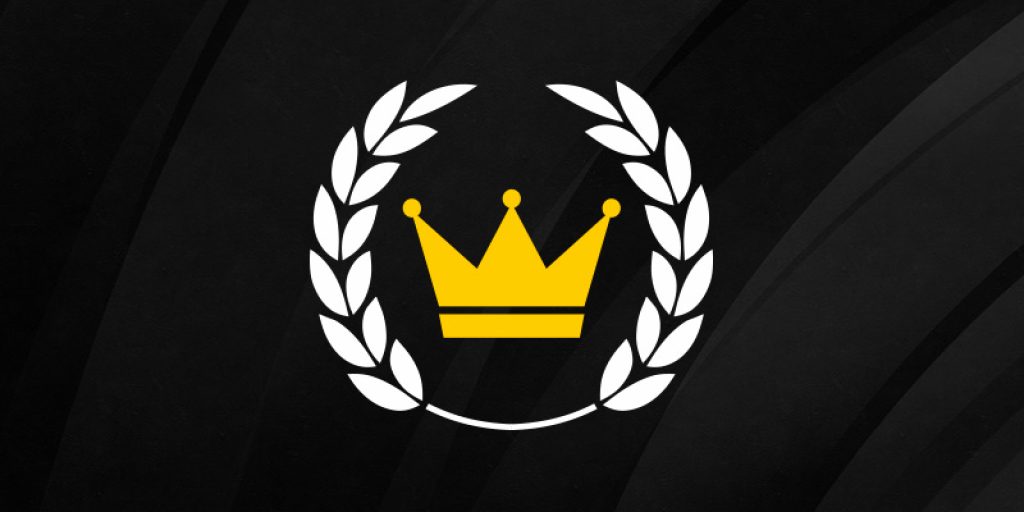 RoyalCams est une marque blanche de BongaCams, exploitée par Proweb Progressive Development Ltd, basée à Chypre. L'entreprise à l'origine de ce site serait basée aux Pays-Bas.
Leurs sites frères incluent CamFuze, Bimbolive, Ruscams, et plusieurs autres marques blanches. Comme pour la plupart des sites en marque blanche, l'interface, le catalogue de modèles, etc. sont partagés, mais les comptes utilisateurs et les soldes de jetons ne le sont généralement pas.
Royalcams Token Costs
RoyalCams est l'un des rares sites de Webcams à proposer un contenu essentiellement gratuit. Shows gratuits, où les modèles se produisent pour gagner des tips des utilisateurs, peuvent avoir nudité complète, masturbation, l'utilisation de jouets interactifs, et même hardcore ou de baiser en groupe.
Et vous n'avez rien à payer pour vous asseoir dans le chat et regarder l'action. Cependant, si vous l'appréciez et que vous restez dans les parages pendant un certain temps, il est seulement poli de jeter quelques jetons au modèle sous la forme d'un pourboire.
Si vous voulez diriger l'action, ou obtenir une expérience plus intime, alors les chats privés payés sont le meilleur choix. Ils ont besoin de la monnaie du site, des jetons, généralement à la minute.
Tokens can be purchased using a credit card, more than 40 different cryptocurrencies or other. Different rates and packages are available for each option. The current options and their conversion rates are listed below.
| Pack | Cost | Cost/Token |
| --- | --- | --- |
| Credit Card | | |
| 17 Tokens | $2.99 | $0.176 |
| 54 Tokens | $7.99 | $0.148 |
| 139 Tokens | $19.99 | $0.144 |
| 247 Tokens | $29.99 | $0.121 |
| 439 Tokens | $49.99 | $0.114 |
| 660 Tokens | $74.99 | $0.114 |
| PayPal | | |
| 17 Tokens | $2.99 | $0.176 |
| 49 Tokens | $7.99 | $0.163 |
| 104 Tokens | $19.99 | $0.192 |
| 193 Tokens | $29.99 | $0.155 |
| 343 Tokens | $49.99 | $0.146 |
| 513 Tokens | $74.99 | $0.146 |
| Cryptocurrencies | | |
| Bitcoin (100 Tokens) | 0.0019 BTC ($12.26) | $0.123 |
| Ethereum (100 Tokens) | 0.0420 ETH ($12.51) | $0.125 |
| And 40+ other options | Varies | Varies |
Nous aimons également la façon dont RoyalCams utilise des prix fixes pour chacun de ses 4 types de discussion privée, plutôt que de laisser le choix aux modèles. Cela peut aider à uniformiser les règles du jeu entre les modèles et à éviter certains des conflits de personnalité qui ont affligé d'autres sites de cams bien connus dans le passé.
Pour les utilisateurs, cela facilite également les choses, puisque vous connaissez toujours le taux (en jetons) des différents services et que vous pouvez vous concentrer moins sur l'optimisation des ressources et plus sur la recherche d'un modèle avec lequel vous voulez passer du temps privé.
Below, we highlight the prices of the four main types of paid entertainment services, both in the currency of the venue and in dollars. Dollar amounts are based on the average symbolic cost.
| Show Type | Tokens/Minute | $/Minute | 5 Minute Show |
| --- | --- | --- | --- |
| Spy/Voyeur Chat | 7 | $1.02 | $5.10 |
| Chat en groupe | 15 | $2.19 | $10.95 |
| Chat Privée | 30 | $4.38 | $21.90 |
| Chat entièrement privée | 45 | $6.57 | $32.85 |
Basic user accounts on the site are completely free (although you have certain restrictions as a free user. Free accounts get Gold membership status with a single purchase of tokens, regardless of size.
Membership levels offer various benefits and upgrade from Gold to Platinum, Unlimited, Diamond and Exclusive over time, depending on cumulative chip purchases. Most basic features unlock at the Gold level, but higher levels of rewards and membership offer additional benefits, discounts on chip purchases, better chat controls, increased model visibility, and so on.
You can also sign up for a VIP membership, which is separate and independent of your account status. The VIP membership gives you access to special daily VIP shows, a VIP shield icon displayed in chat, special avatars, VIP support, invisible mode, and more, but it comes at a cost.
The base fee is 20 $s per month, but they have just revamped their program and now you receive 5 $ gift card credits for the purchase of chips every 10 days when you are a VIP member, so in practice the monthly fee is 5 $s or less.
Les modèles sur RoyalCams
Comme la plupart des sites de cams, la grande majorité des modèles du catalogue (environ 75%) sont des femmes. Néanmoins, cela laisse les 25% restants pour inclure les couples de tous types (garçons/filles, filles/filles, garçons/garçons), les hommes solitaires, et les artistes transsexuels en solo et en couple mixte également.
Le site principal dont RoyalCams est un white label, BongaCams, a acquis plusieurs sites de cams amateurs ces dernières années et a ajouté sa base de données de modèles à son catalogue général. Il y a donc un excellent mélange de mannequins amateurs, d'affiliés de studio et de mannequins professionnels de type pornstar. De même, il existe une assez grande diversité d'âge, d'origine ethnique, de type physique et d'autres caractéristiques des modèles du catalogue RoyalCams.
Typically, no matter what time of day or day of the week, you will find at least 800 models on cam, nominally 600 single women, 100 men, about 50 couples and mixed groups, and 50 single transsexuals. The entire catalogue includes more than 110,000 registered models, so there is a lot of variety from day to day and hour to hour.
Features of Royalcams
RoyalCams offers virtually all the standard webcam site features, four different types of private chat and a progressive rewards program for members based on cumulative chip purchases. The main features are as follows:
Fully nude and explicit free cats
Tips for camgirls
Private Cats
Full private chats (where no one can spy on your cat)
Spy/Viewer mode, where you can hear and see the chat and model, but not interact with each other
Group chat, where two or more users can be in private chat with a performer at the same time
Mobile version of the site for fun on the go
Interactive toys, generally used in spike-based activation mode by most models.
For Gold accounts or better, the Cam2Cam feature is available, which allows you to show the model your webcam feed, for an interesting two-way sexual experience.
For Platinum accounts or better, private messaging to any model is available.
In addition, Gold accounts or better can be in multiple chats at once, and have access to full screen video.
The site also offers contests and progressive rewards based on total purchases.
Model profiles include model information, approximate work schedule, exclusive clips or pre-recorded shows available for purchase of tokens, free videos for Gold members or better, and much more.
Sexy Systems
The parent site BongaCams is one of the leading webcam service companies in Europe and the U.S. Therefore, all their white label sites also operate on the same high quality technology and use the same responsive and easy to use site interface.
Whether you are browsing or searching for a performer, or in one or more video chats at once, the quality of the stream is excellent, with no lag or hiccups. Video quality varies by performer, with a 50/50 split on the site between users with 1080p HD cameras and those with lower quality video. Full screen video is available after you purchase any token, but free members are limited to a video size of approximately 1/3 the size of a standard HD screen.
La navigation sur le site et les interfaces de chat sont assez faciles à utiliser et à comprendre, avec toutes les fonctionnalités importantes présentes et faciles à localiser. Quand il s'agit de trouver vos modèles idéaux pour bavarder ou regarder, il y a un certain nombre de façons différentes d'y parvenir.
Vous pouvez effectuer une recherche par nom, naviguer par divisions de sexe supérieur ou choisir parmi les quelque trois douzaines de catégories préétablies qui se trouvent dans la barre de navigation de gauche.
Vous pouvez également utiliser la fonction de recherche avancée, accessible à partir de la barre de navigation supérieure, qui vous permet de spécifier votre modèle idéal avec beaucoup plus de détails.
Ces critères comprennent l'âge, la taille, la couleur des cheveux, la couleur des yeux, la langue parlée, etc. Il donne également accès à une liste de plus de 80 balises pré-faites que les modèles peuvent utiliser pour baliser leur flux de discussion, de sorte que vous pouvez vraiment obtenir des détails en termes d'actes sexuels que vous recherchez, et ce qu'ils offrent.
Avantages et inconvénients de RoyalCams
Pros:
One of the largest cam catalogs, with a good mix of different models at any time of the day or day of the week.
A wide range of cam site features
Different show type options to fit different budgets
Fixed per-minute prices on shows so you can focus on the pussy, not the math.
Multiple Payment Options and Chip Purchase Packages
Reward Program
Fully explicit shows based on gratuity and tips
The Cons:
Costs of private shows can add up quickly
Only about half of the models use HD cameras (but this is a filtering option).
RoyalCams n'est peut-être pas aussi fréquenté que d'autres sites de cam, mais la quantité n'est pas toujours un signe de qualité. Ici, vous disposez d'un excellent mélange de fonctionnalités du site de came, d'une technologie fiable de haute qualité pour un streaming fluide et d'une interface simple pour vous aider à trouver les modèles qui vous rendent dur ou mouillé.
Ajoutez à cela les spectacles à prix fixe, les prix raisonnables des jetons, et une variété de types de chat et d'options d'achat de jetons, et l'expérience utilisateur est difficile à battre. Et puis, vous avez un grand catalogue de modèles sexy de tous les types, styles, genres et orientations différents.
Inscrivez-vous dès maintenant pour recevoir 5 tokens gratuitement.
Don't forget to leave your opinion as a comment with a rating and what you think about RoyalCams. Thanks to this review, you can help many users!