MyFreeCams is a market leading cam site with lots of traffic and unique featuresYou can watch hundreds of women fingering themselves live. Perfect for jerking off and watching live amateurs and pornstars.
Becoming a camgirl on MyFreeCams is easy. The only requirement is that you must be eighteen or older and have all the necessary equipment. The registration process is quick and easy, and you can be broadcasting in no time. In addition to earning money from camming, MyFreeCams models can also earn money by selling their galleries and videos. Here's everything you need to know about MyFreeCams.
You can get free tokens by going through our link to register.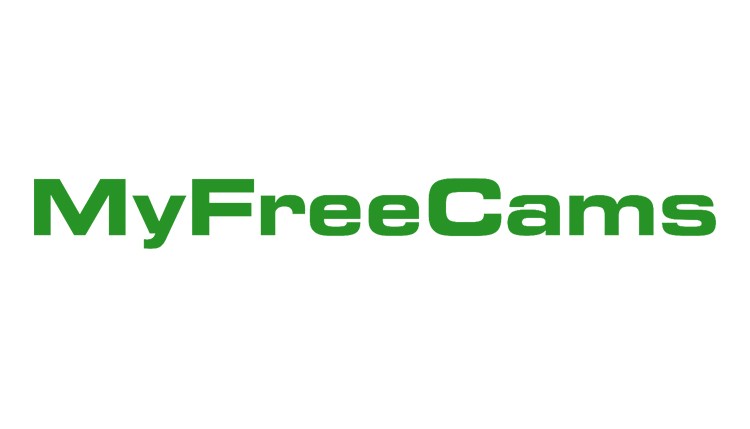 How much do tokens cost on MyFreeCams?
MyFreeCams offers to make donations to the camgirls. For that you will have to buy tokens, the currency of the site.
To buy tokens, it is done via credit card. Here are the prices applied:
200 tokens : 19.99$ (about 16.15€).
500 tokens : 49.99$ (about 40.38€).
900 tokens : 74.99$ (about 60.57€).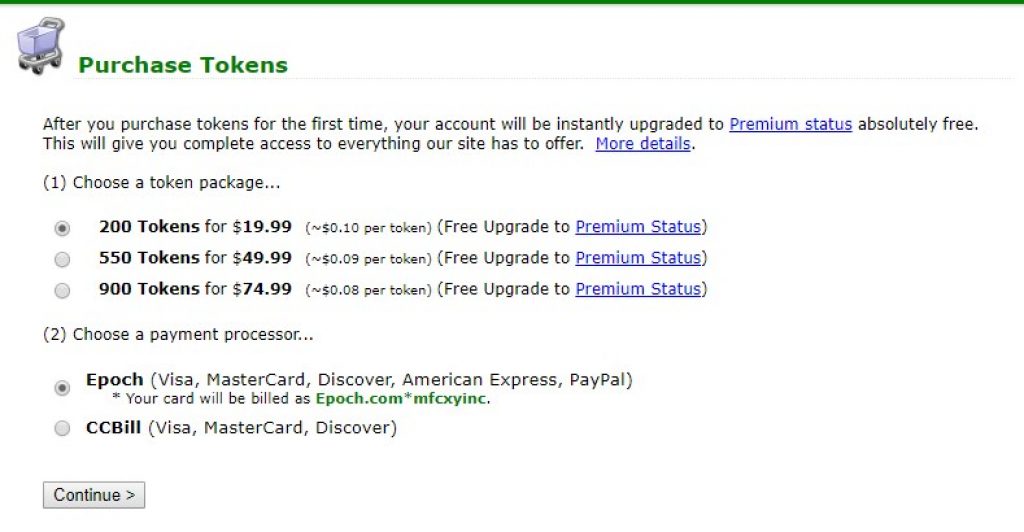 Quick Information :
Services : LiveCam, selling content
Genres Female
Types display: Public / Private / Group / spy
Geoblocking Yes
Percentage .05 / Token (50%-63%)
Minimum payment : $10-$20
Payment Schedule : 1st and 16th
ChargeBacks : ChargeBacks covered
Methods of payment : Direct Deposit, wire transfer, cheque, FirstChoicePay, Paxum
What is required to become a MyFreeCams model?
To start using MyFreeCams, you must be 18 years of age or older. You will be required to provide a digital copy of a photo ID when you register with the site. This is for age verification purposes only, and is something that all adult sites must do to stay in compliance with the laws.
Your personal information is always kept confidential and secure. MyFreeCams only accepts female modelsNo man should ever be on camera.
You will need a computer, a webcam (HD with a good microphone is highly recommend), high speed internet and a place to film. It is helpful to have a collection of toys and outfits.
If you intend to present certain types of shows, or cater to certain types of fetishes, there may be additional items needed.
How much money do MyFreeCams Models earn?
MyFreeCams pays its Models five cents for each token. This percentage varies from 50 % to 63.13 %, depending on the token package purchased by the customer. Regardless of the token package purchased, the Model will always receive five cents for each token received.
How much a camgirl can make varies considerably. The income potential is great, but there is no "hourly" income or guaranteed income. You get out as much as you put in. There are also tons of factors that go into a model's compensation.
Some factors include: time on camera, personality, quality of performances, fetishes, attractiveness, fan/client base, self-promotion, and many other factors.
How and when are MFC models paid for?
MyFreeCams models are paid on the 1st and 16th of each month, with payments corresponding to the revenue generated by the previous 15 days.
The methods of payment and are :
Direct Deposit
Bank transfer
Cheque sent by post
PremierChoicePay
Paxum
The minimum payment is 10 $ for Paxum and 20 $ for all other payment methods.
Type of show on MyFreeCams
Models can be paid from several different types of shows. All shows can be entered in the "Public" or "Private" category. Here are the different shows you can get paid for playing on MyFreeCams :
Public - There are many ways to do public shows, you can use a tip menu, play tip games or work towards a tip goal.
True Private - True Private" means that other members cannot "spy" on the show. True Private shows have a higher rate than private shows that can be spied on.
Spy / Voyeur - During a private show with a client, other clients can pay to access the show. Those who spy on a show cannot chat or interact, but get all the audio and video.
Group show - A group show is like a private show, but other members can join at any time. In a group show, each participant pays by the minute, but at a very reduced price. It takes at least three customers to start a group show, but others can join.
Privacy Protection: Geoblocking
Privacy is important to all models. Regional geoblocking is one way to prevent people you know from seeing you online. Geo-blocking allows you to block a specific region. For USA models, you can block specific states.
It is recommended that you block the states in which you currently reside or have previously lived. The templates can also block entire countries like France.
Customizable profile pages
MyFreeCams offers highly customizable profile pages. With most camming sites, profiles are very standardized, and you only have control over the bio, filling in basic information and social media links. With MyFreeCams, you have total control!
There are even some handy third-party programs that can help you create the most impressive profile ever.
Sell adult videos and image galleries on MFC Share
In addition to making money from camming, MyFreeCams models are able to sell photo galleries and clips on MFC Share. MFC Share is a content platform developed by MyFreeCams.
MFC Share can be used for promotional purposes (free teaser content) or as a source of revenue (premium content). Although MyFreeCams does not allow men to use a webcam, models can sell their boy/girl content on MFC Share (with restrictions).
You can also use your profile in several ways to promote content available on MFC Share.
CamYou (formerly Cammunity): The site of Camming SFW
In addition to MyFreeCams, camgirls can also stream via CamYou (formerly Cammunity). CamYou is a "Safe-For-Work" version of MyFreeCams. There is no nudity or over-sexualized streaming allowed on CamYou. CamYou is great for several reasons.
For one thing, it gives you access to more SFW traffic sources, like Facebook or YouTube. You don't have to be as worried about sharing links, because there's nothing as sexual on the site. CamYou tips also count towards your CamScore, but not the time spent on the site. The CamScore is very important and explained below.
The CamScore and the bonus of the new model
The "CamScore" is the score given to models to rank them on the site. The higher the model's CamScore, the better the ranking. The CamScore is calculated by : Amount of money you earn ÷ Time spent on the siteSo if you make a lot of money in a short period of time, the CamScore is more likely to go up. If you spend a lot of time on the site but don't make money, the CamScore is more likely to go down.
The brand new models get a bonus CamScore of 1,000. MyFreeCams says that the average CamScore is around 600. This means that you will start by ranking higher than the average camgirl on MyFreeCams. You should use this to your advantage and try to attract the attention of as many customers as possible, as a customer base is very important for every camgirl.
MFC share tokens count for CamScore, without taking time on the site.Therefore, it's a good strategy to be active on Share MFC. Not only will it increase your revenue from content sales, but it will also help you rank higher on the main MyFreeCams site.
Chips earned on CamYou also count towards the CamScore, but time spent on CamYou does not count towards the CamScore. does not count negatively for CamScoreTherefore, CamYou is another way for models to improve their CamScore and rank higher on the main MyFreeCams site.
The MyFreeCams "Bring a Friend" Program
In addition to earning money using MyFreeCams, models can take advantage of two different referral programs on MyFreeCams. There is the "Bring a Friend" program, where models can earn 10 tokens when someone they refer signs up, and an additional 100 tokens when they make a purchase.
Be aware: MyFreeCams states that the program is not officially supported, may contain flaws, and is "for fun and not to be taken too seriously."
Ready to get started? Sign up for MyFreeCams!
Ready to get started as a MyFreeCams camgirl? Sign up today! The sign up process is quick and easy, and you can get started in no time. Earn money by working from home, during the hours you want, doing the type of show you want to do. Join one of the most popular camming sites, and earn money with content sold on MFC Share.
Don't forget to leave your opinion as a comment with a rating and what you think about MyFreeCams. Thanks to this review, you can help many users!