CamSoda is a famous sex webcam site. You can see sex online for free and live, with porn chat, hundreds of women sticking their dildos and fingering each other live. You can send tokens to get them even more aroused and make them cum. A new way to consume porn.
| | |
| --- | --- |
| 💎 Site | camsoda.com |
| ⭐ Note | 5/5 |
| 📅 Date | 2014 |
| 📙 Languages | English, German, French, Spanish, Italian, Dutch |
Camsoda Token Prices
Here is the price of tokens on camsoda. You can buy tokens by credit card, paypal, crypto (bitcoin, ethereum...), wire transfer. The price for 1 token is 0.10€.There are several packs ranging from 50 to 550 tokens.
You get 50 tokens for free via our link.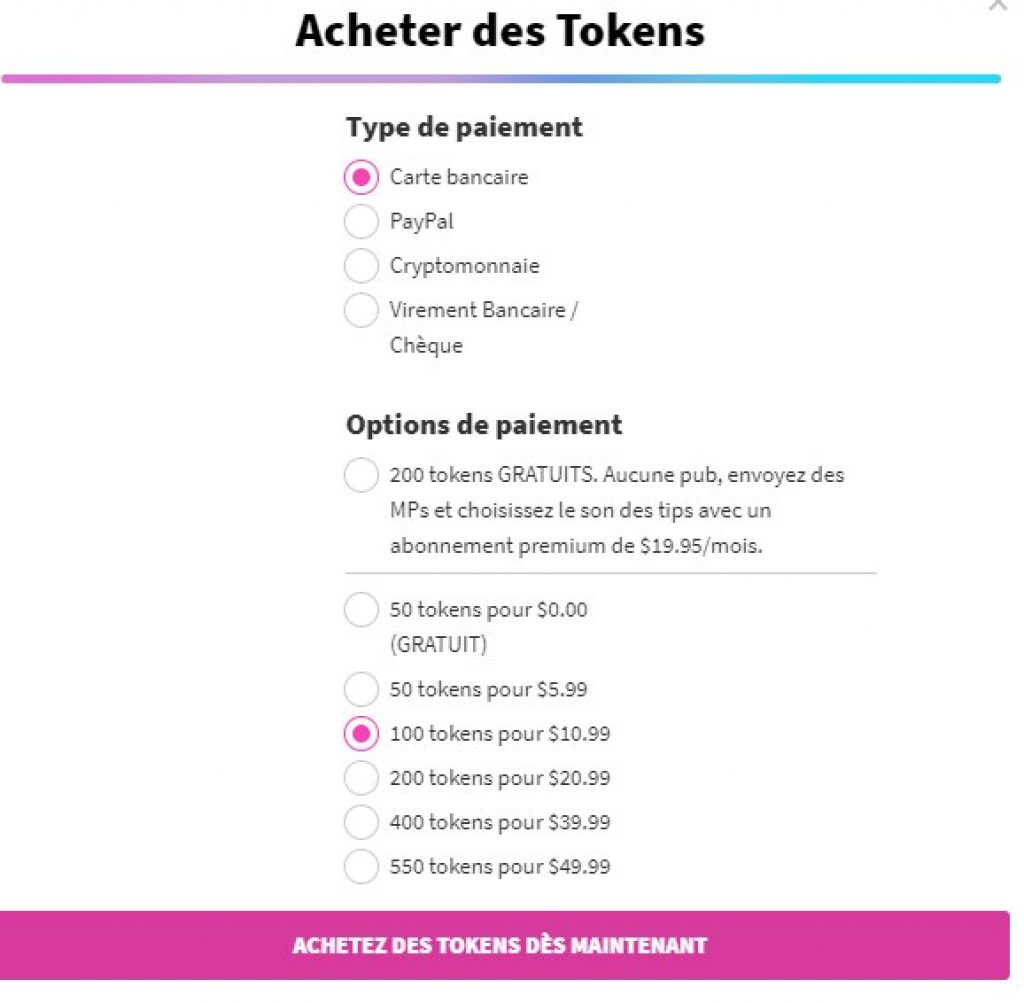 Sign up with CamSoda today and start watching live webcam sex. It's quick and easy and all you need is a laptop and an internet connection and you're ready to go.
You can also become a model on Camsoda. Be your own boss, work your own hours and only perform the type of shows you want. Have fun interacting with people all day long and show yourself on your webcam.
The privacy features allow you to block regions, which eliminates the possibility of someone around you seeing you playing on the camera.
Here are all the details to become a CamSoda model.
Quick Information :
Genres : Women, Men, Transgender, Couples
Services : Cam, sell content (video/photo)
Earnings : 5¢ / Token
Payments : Weekly
Minimum withdrawal : 20€
Collections : Transfer, ACH, Paxum
DMCA Services Yes
Geoblocking Yes
Studio Accounts Yes
Affiliate Program Yes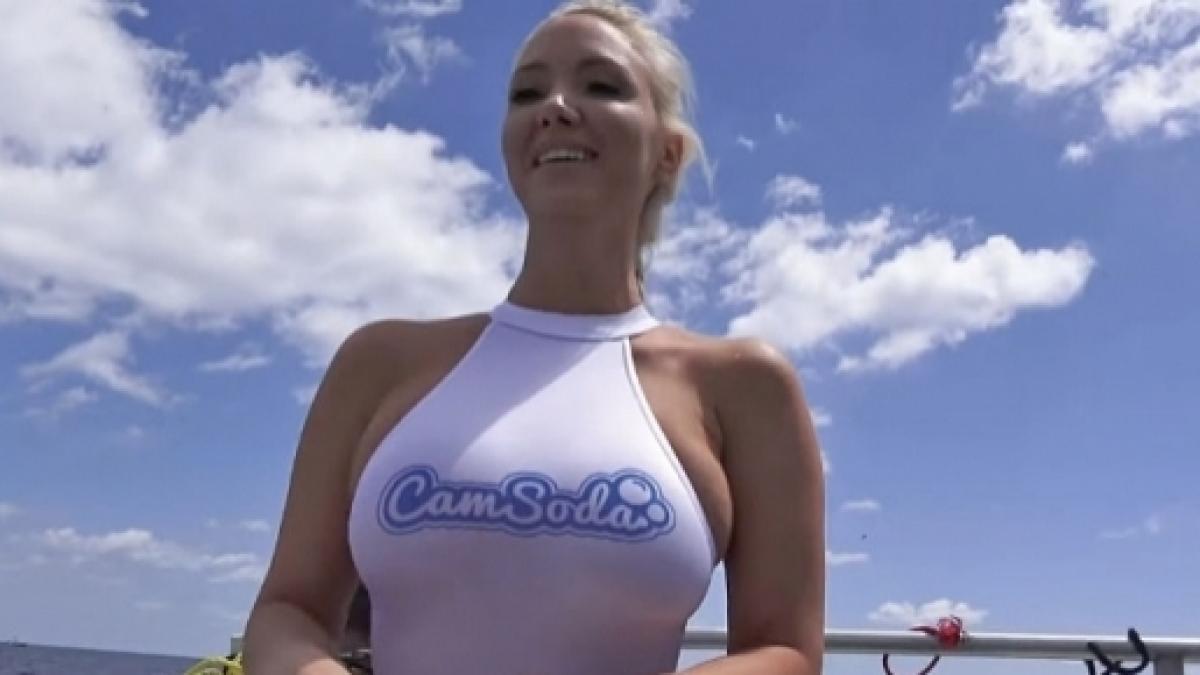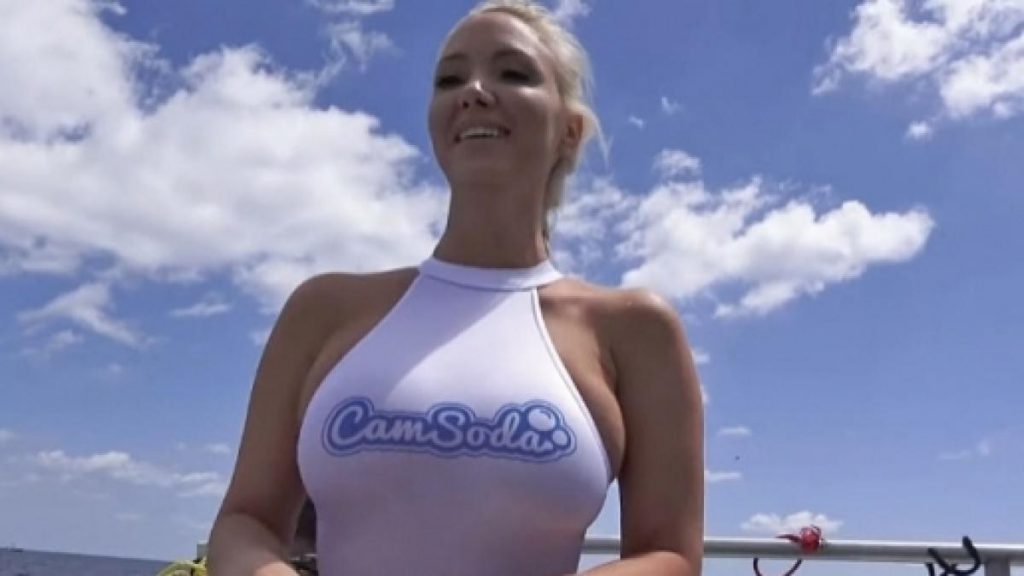 What it takes to become a model
To begin with, you'll need a few things:
Computer - You will need a computer to broadcast your webcam feed.
Webcam - A laptop webcam will work, but an HD webcam will be much better and you'll earn more by having a better quality stream.
high-speed Internet - You will need high-speed Internet, preferably with a wired connection and not wifi.
Copy of photo ID - You will need a digital copy of government-issued photo ID to verify your age and identity, to comply with federal regulations and to ensure that your true identity is always kept confidential.
Payment Information: How much do the models make
Models are paid 0.05 $ per token. Models have the option to change what they charge for private chat. The default for private tokens is 30 tokens per minute (1.50 $/min) and the default for spy shows is 12 tokens per minute per person (0.60 $/min per person).
Models can also play in public by working towards a tip goal or using a tip menu that shows how many tokens for each act.
Payments are made weekly. The minimum payments and types of payments are as follows:
ACH / Direct Deposit - Fee: 0 $ Minimum withdrawal: $20
Cheque - Fee: 0 $ Minimum withdrawal: $20
Bank transfer - Fee: 0 $ Minimum withdrawal: $1,000
Paxum - Fee: $0 Minimum withdrawal: $20
CamSoda accepts women, men, transsexuals, couples...
CamSoda accepts all genders. Women, men and transgender people can all earn money by playing on the platform. CamSoda also accepts couple accounts, if you are interested in playing with a partner.
Privacy control and regional blocking
Don't want people you know to see you on camera? CamSoda has a geoblocking capability that allows you to block any country or state. If you are an American model, you can block your home state as well as any state you have ever lived in.
If you are outside of the United States, you can block your home country and only appear in countries outside of your country of residence.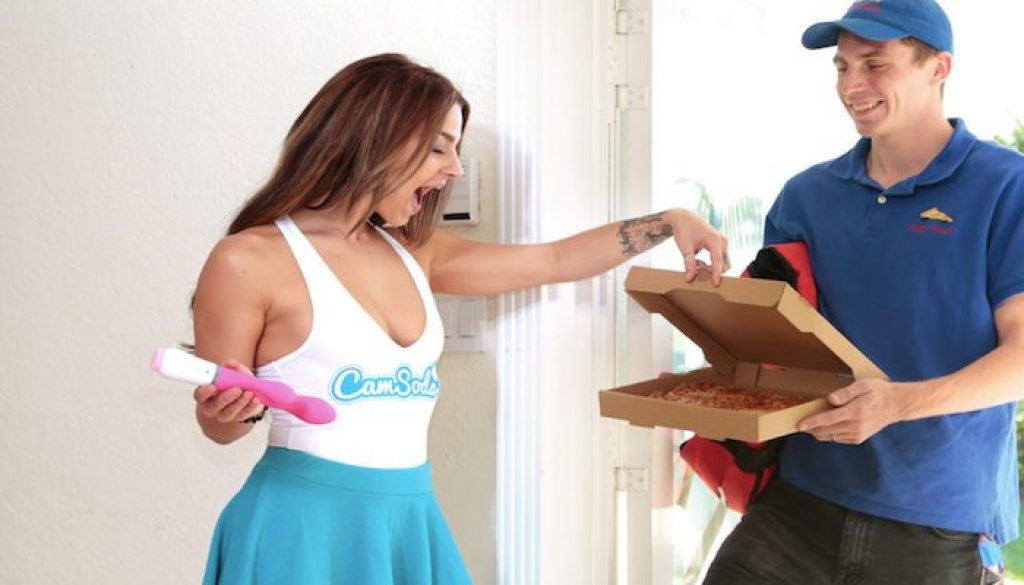 How to make money on CamSoda
CamSoda offers artists several ways to make money, here are all the ways to make money with CamSoda.
Live Webcam Show
The main focus of CamSoda are live showcams. CamSoda offers several different types of shows that models can perform :
Automatic reset of tip lens - when you want smaller goals achieved over and over again, like every goal I lose clothes, or 5x goal I take out the toys.
Tip Menu - when you want everything on the table to have a distinct price, go with this app. You can also do it with a tip target to double the incentive! Make sure to be detailed and specific in all your menus!
Golden Ticket - This is what you should choose when you don't want to go with a goal format, and you don't want someone to look at you without a tip. You set an entrance fee that has to be paid to see the stream, and you can even set a countdown so that everyone has time to buy their tickets!
Tip Goal - when you have a simple goal for your show, that's what you want.
Sell videos
CamSoda Models can upload videos on their profile pages, which can be made available for free for promotional purposes or sold for a certain number of tokens.
Sell photos
Photos can be sold in the same way as videos. Upload photos to your profile and set a price or offer them for free as promotional value.
Add your wish list and ChatStar link to your profile
Add your Wishlist or ChatStar link directly to your CamSoda profile. Adding these links allows you to get spoiled on Amazon or let people access your phone sex services. These extra services make it much easier to earn on CamSoda.
CamSoda helps CamSoda models with health insurance
The only camming site with benefits. Qualified models (models registered with CamSoda for six months or more) receive a health insurance premium. Here are the details:
Models who earn between 3,500 $ and 6,999 $ per month and provide proof of health insurance will receive a monthly premium of 125 $.
Models that make a gross profit of more than 7,000 $ per month and provide proof of health insurance will receive a monthly premium of 250 $.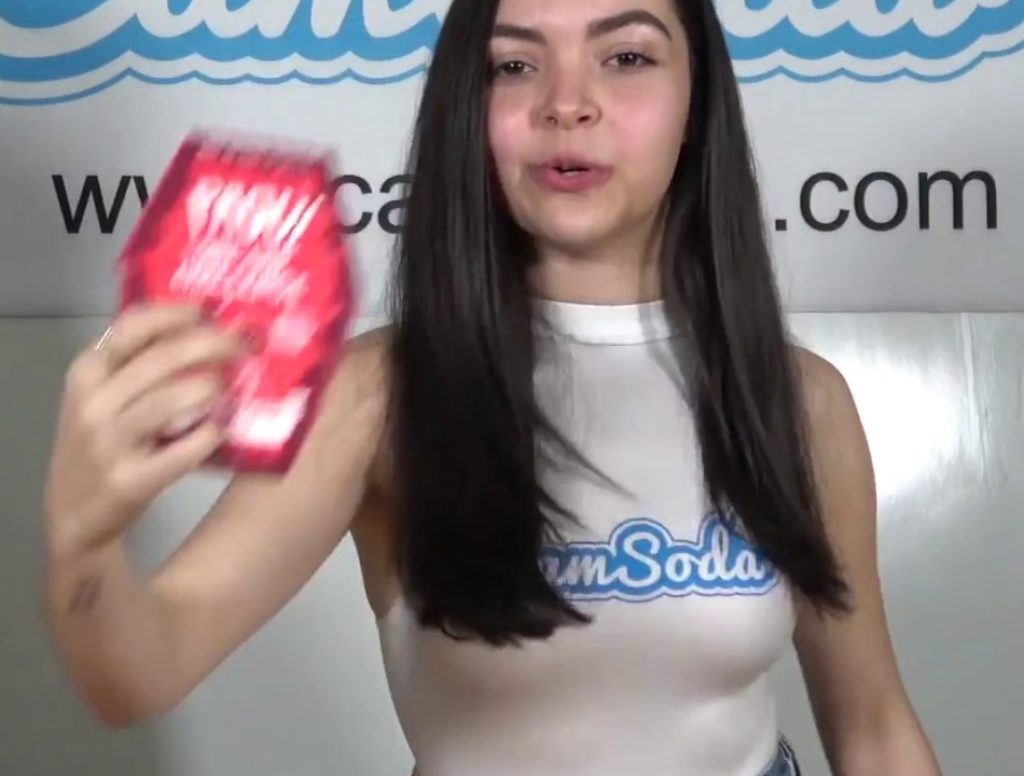 CamSoda allows cam-split (running on multiple sites)
CamSoda supports cam splitting. Cam splitting is the use of special software that allows operations to be performed on multiple sites simultaneously. Cam splitting is typically used for models doing private shows.
Models can chat in public on multiple sites, until they receive a private request. They are then able to make the private broadcast on any network on which it was requested.
CamSoda offers DMCA monitoring services
CamSoda offers DMCA monitoring services for its models. DMCA is the process of removing copyrighted content from the Internet. If you find stolen CamSoda webcams, contact the technical support and the company will send the takedown requests on your behalf.
There are many reasons why you would want the cam site to send these notices instead of yourself. These reasons range from privacy to saving time and effort.
Earn money by promoting the CamSoda Affiliate Program
In addition to earning money by playing on CamSoda, it is also possible to earn money by promoting the cam site. The CamSoda affiliate program pays commissions or revenue share for all new customers referred to the network.
Artists who want to earn extra money can also sign up for the affiliate program.
CamSoda supports Studio accounts
CamSoda supports studio accounts. With a studio account, the studio owner can register models under his account. The network pays the studio directly and the studio is responsible for paying the artists.
Studios are expected to offer services in exchange for the studio percentage. These services usually include support and consultation, promotion, a physical location or a number of other benefits.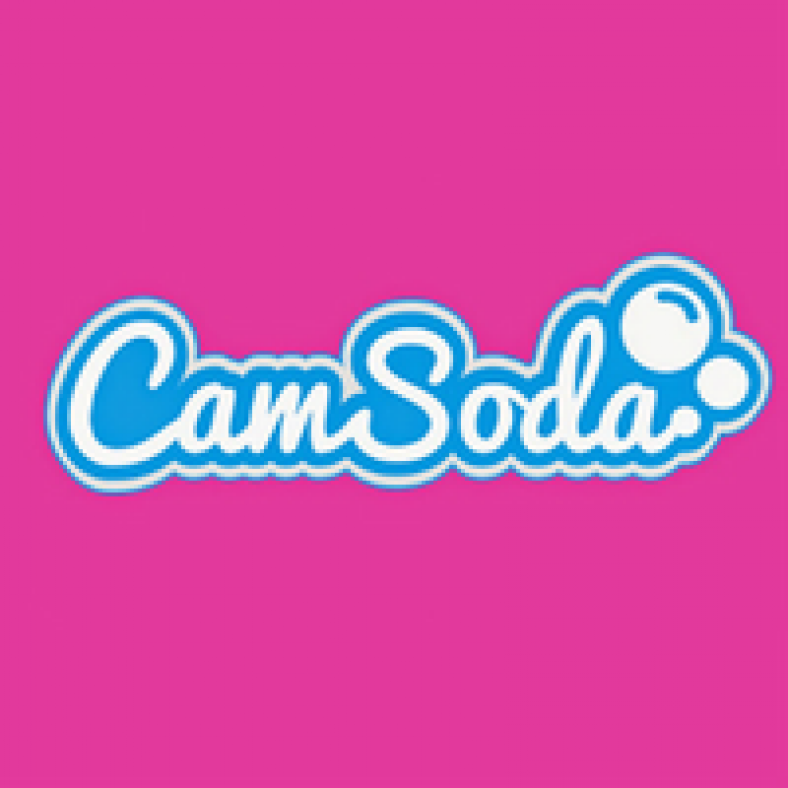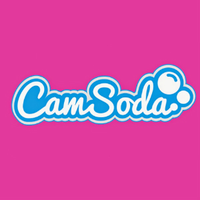 Become a CamSoda model today!
Ready to get started? Become a CamSoda model and start your career as a live model. Registration is quick and easy and you can start playing right away.
Be your own boss, work on your own schedule, perform only the type of show you want and work at home or elsewhere. The only requirement is to be at least eighteen years old and have all the necessary equipment. Many models have achieved financial independence from the adult industry and you could be next.
If you are a simple visitor, it's time to go and have fun on camsoda.
You can join for free, but don't forget to donate to your favorite camgirl, she deserves it!
Don't forget to leave your opinion as a comment with a rating and what you think of Camsoda. With this review you will help many users!