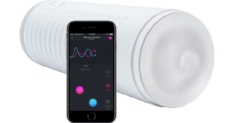 Max 2 Opinion : The best sex toy for men ?
Bluetooth and masturbation. A match made in heaven, right? Add a little Bluetooth to anything and you've already got my attention. Lovense is THE reference brand when it comes to smart sex toys.
And in addition to its many products for women that we have already talked about in other articles such as the Lush 3. The brand has also designed prodigious sex objects for your pleasure to you gentlemen.
What is the Max 2 from Lovense?
The Lovense Max 2 builds on its predecessor by offering 360-degree contractions, an improved skin-like sleeve, optimized performance and an expanded vibrator, all housed in a revamped exterior.
This toy handled me well during a solo game, but it excelled when I activated its connectivity features and involved a player 2 in the game.
5 reasons to fall for Max 3 by Lovense?
1. 360 degree contractions & a high quality sleeve
Not only was this the feature that caught my attention the most, but it was also the one that ended up bringing me to my knees. The Lovense Max 2 has deep, strong contractions that grab your sex and never let go.
In addition, an adjustable hole at the end of the device allows you to calibrate the intensity of the suction, making your penis feel like it's being swallowed by this sex toy. With simple stroking motions, the device mimics the feel of a real blow job.
In addition, its handle has been given special attention. The material is 100 % hypoallergenic and offers an extremely soft, supple and stretchy feel, similar to other high-end male masturbators.
Max 2 comes with a clear sleeve with lots of bumps, but if that's not your thing, Lovense offers a flesh-colored vaginal sleeve.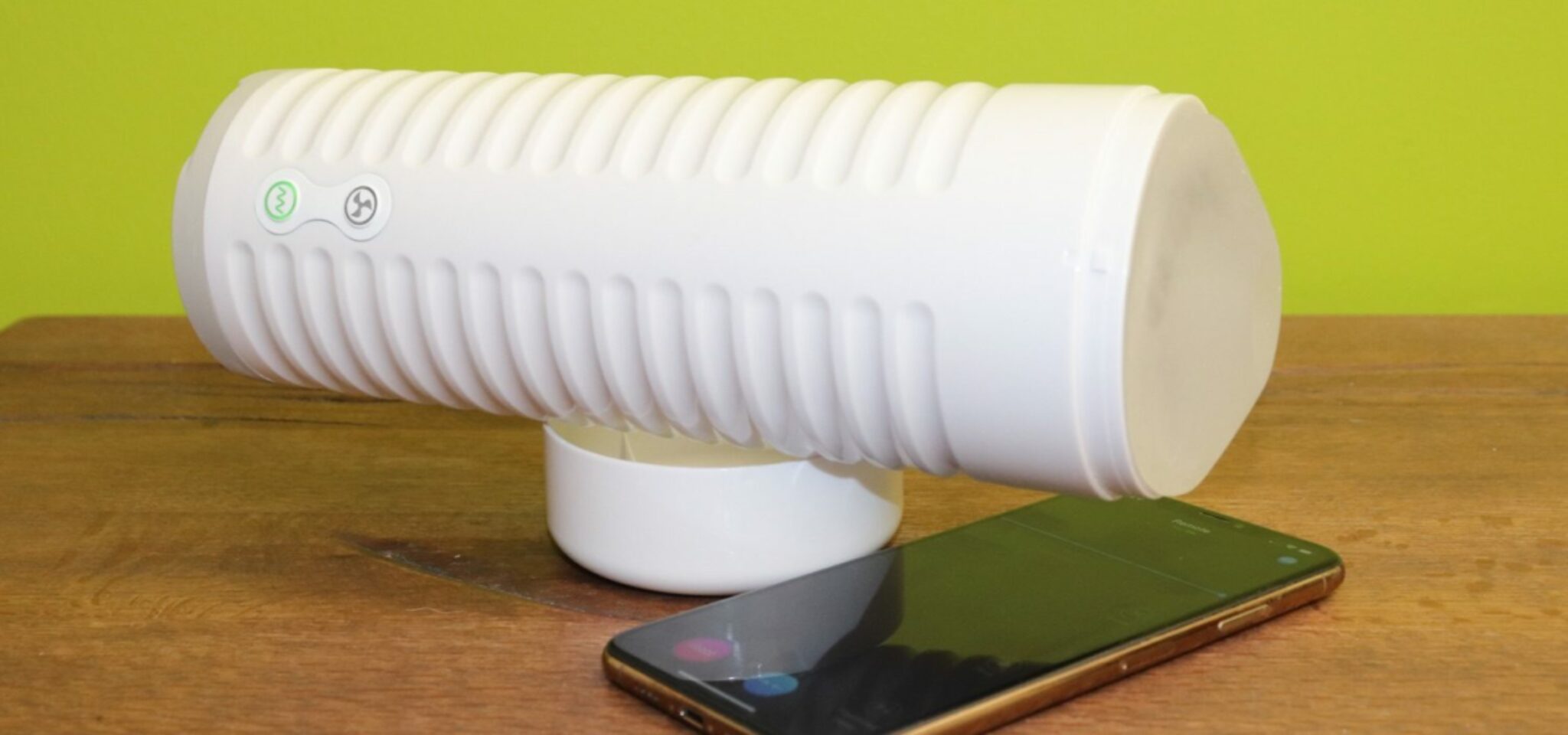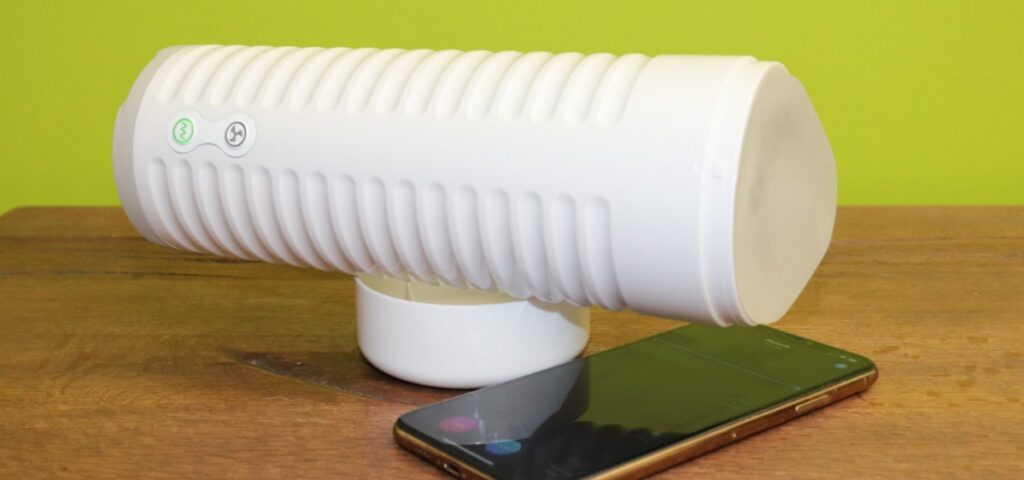 2. Remote control: Stable and fun
There's a reason why the Max 2 is such a great dildo. Not only is it a fantastic toy for solo or couple play, but it also offers a unique experience for several people.
No complicated remotes to handle or batteries to find, just a local app on your smartphone.
The Lovense Max 2 offers stable remote control functionality via Bluetooth and Wi-fi. In addition, it has a well-designed app that works seamlessly with its device.
If your partner has a Max/Max 2 or Nora (a Bluetooth vibrator from Lovense), you can connect the two and fuck each other, as the toys are designed to react to your partner's movements.
3. Synchronization with VR games
Lovense also comes with a VR platform called "MirrorLife" and Max 2 is optimized to provide unique gaming experiences.
After connecting your masturbator to the platform, just press the "have sex" mode and have fun! Quality graphics, multiple viewpoints, taking into account the integration of sexual technologies, VR support. And above all, it comes from Lovense, a recognized leader in the sextech sector.
4. Simple and minimalist design (as always with Lovense)
That's right! The Max 2 is no exception to the rule, like all Lovense products. It has a simple design, neither gaudy nor flashy that no one but the connoisseurs can recognize.
If you forget the Lovense Max 2 on your coffee table after a hand job, no one will realize it's a sex toy.
The toy is a simple white and has no pattern. It just looks like a regular rectangle, and that's what I like about it. It looks like a toy that an adult would buy to use, not something that always ends up being a gag gift.
5. The right size & safe for your penis
The insertion length of the device is up to 17 cm and its circumference 15.4 cm, which allows most men to plunge up to their balls in this pulsating pleasure toy.
According to Lovense, up to 95 % of penises will be able to use this toy.
Finally, Lovense Max 2 is 100 % hypoallergenic and safe for the body. The sleeve is made of skin-like TPE. It is soft, non-toxic and perfectly mimics the feel of human skin.
With this product, you won't have to worry about phthalates and other questionable materials. And you'll have peace of mind.
Maintenance of your Max 2
As with all sex toys, cleaning is essential! Cleaning should be an obvious rite before and after each use. Clean it with warm water. Do NOT use soap on the inner sleeve, as it may degrade the materials. Dry it thoroughly and store it in a dry place away from sunlight and/or strong temperature variations. Finally, make sure the air pump vent is closed when cleaning the toy.
Use only water-based lubricant, as oil- or silicone-based products can alter the quality of your sex toy.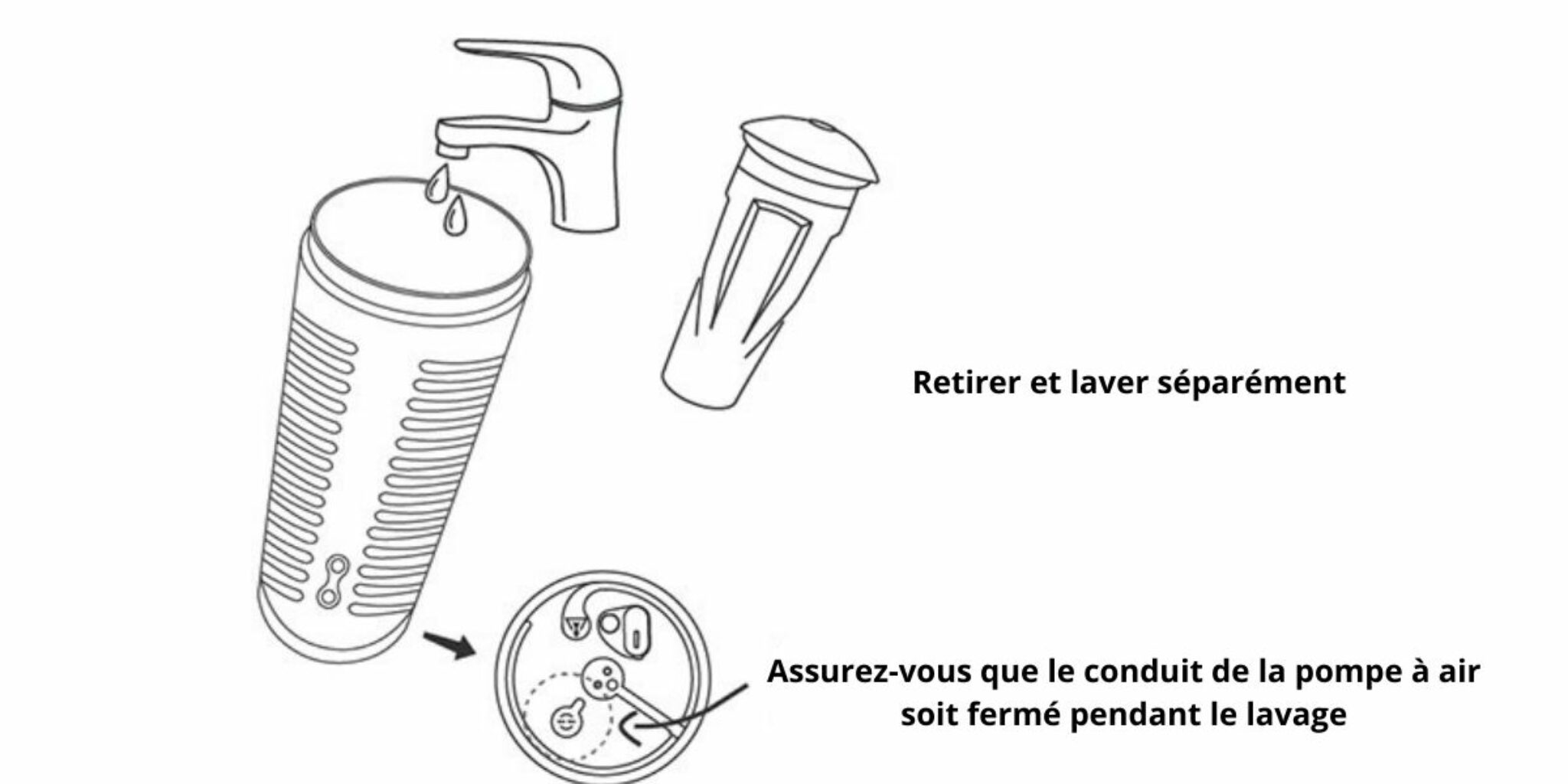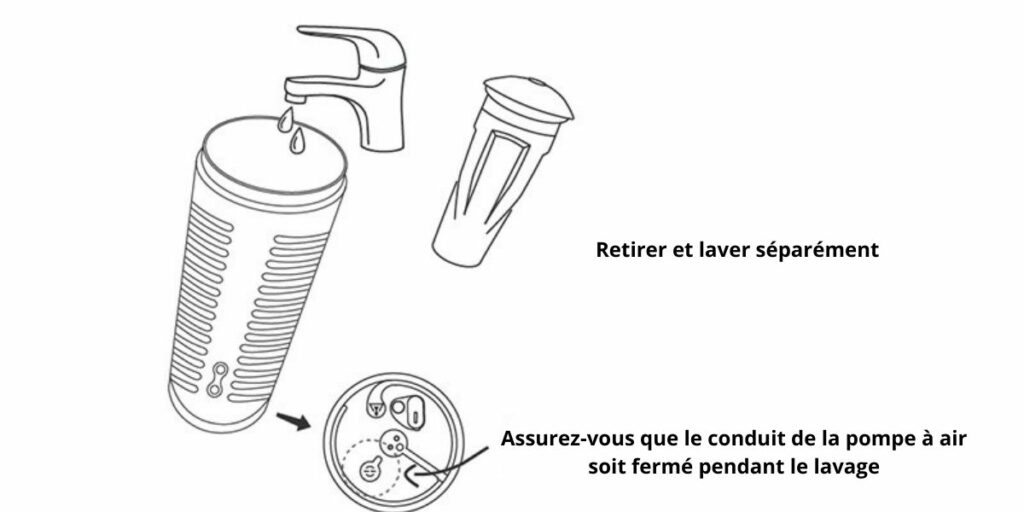 My opinion on Max 2 by Lovense
Lovense has succeeded in offering real value to the Max 2. Features are not simply added for the sake of looking good on paper. Instead, the details have been carefully considered, resulting in a product that is tremendously exciting.
The Max 2 doesn't just offer a soft orifice, it has technology that will take your orgasm to the next level.
Depending on your tolerance, you may find the Lovense Max 2 stimulating enough without needing to be guided, making it a potentially hands-free device.
This is definitely an expensive toy, but if you're looking for a high-end male masturbator, the Lovense Max 2 is worth your attention.