Virtual reality porn is a new form of pleasure that has emerged in recent years, offering a more realistic and immersive experience. To help you discover this wonderful world, here's a ranking and comparison of the best free and paid VR porn sites.
🔢 Virtual reality porn figures
A study carried out last year showed that around 80% of virtual reality headset owners have tried VR porn at least once. At present, this practice is proving to be the closest experience to real sex.
🏆 Top three sites offering free VR porn
Studio VRBangers : Two free virtual reality videos, including one in 8K resolution.
Studio CzechVR : Also offers two free VR X videos.
Studio BadoinkVR : Offer a free video in exchange for registration.
This can be ideal for beginners wishing to explore the possibilities offered by virtual reality applied to pornography. However, it should be noted that access to free content is fairly limited. Other platforms are therefore recommended for accessing immersive virtual sex technology for free.
Some other free options:
VirtualRealPorn A European leader also offering a free video.
StasyQ An erotic virtual reality site offering high-quality VR erotic video free of charge.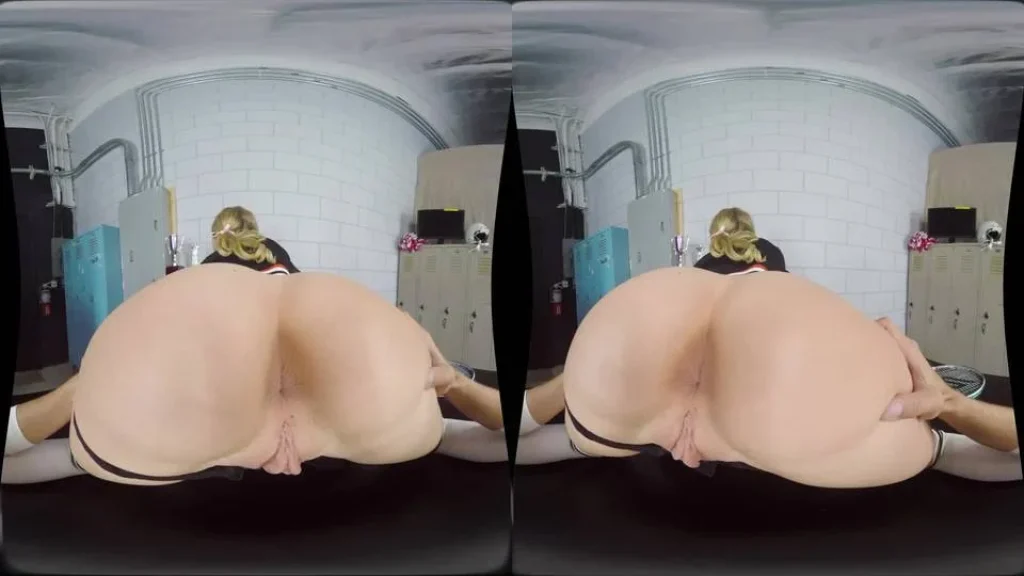 🥇 Top pay sites offering VR porn: our full selection
As mentioned above, given that virtual reality pornography is a relatively new field and requires substantial investment, it's necessary to turn to paid options to access more extensive catalogs and high-quality videos. Here are some of the best platforms:
VRPorn Competitive prices and a large, varied catalog with excellent value for money.
SexLikeReal : Priced at €30 per month or €240 per year, this is currently one of the best platforms with over 12,000 VR porn films.
VRBangers The company offers its services for €25 a month, €250 for life or €100 a year, and stands out for the quality of its VR videos.
VirtualRealPorn Price: €20/month or €100/year, has the biggest catalog among the players compared and features many popular porn stars.
BadoinkVR The virtual reality pornography branch of the renowned American studio Badoink, available for €25 a month or €90 a year.
Naughty America VR Offers subscriptions for €31 a month or €117 a year, and is a major player in the field of VR pornography in the USA.
Whether you're a fan of naughty videos or just want to experience something new, it's important to know which VR headsets offer the best experience for watching erotic content in virtual reality. We've taken a look at the different options available to help you make the right choice.
😎 The best VR headsets for virtual reality porn
The Meta (formerly Oculus) Quest 2: total immersion with exceptional resolution
The latest member of the Oculus/Meta family, the Meta Quest 2, offers a fully autonomous and wireless virtual reality experience, with a ready-to-use resolution.e to impress even the most demanding users. With its broad compatibility with adult sites offering XXX VR content, it's an excellent choice for those seeking an immersive experience.
>> Buy the Meta/Oculus Quest 2
Oculus Rift: a viable option for owners of older headsets
If you already own an Oculus Rift, it's also possible to use this headset to watch erotic content in virtual reality. Although the display technology is slightly less advanced than that of the Quest 2, the experience is still enjoyable, and its compatibility with the main VR porn sites makes it very practical.
HTC Vive and HTC Vive Pro 2: top-of-the-range choices for demanding consumers
The high-end alternative to the Oculus/Meta offerings is the HTC Vive range of virtual reality headsets. Both models, the HTC Vive and the HTC Vive Pro 2, are widely supported by leading adult virtual reality content platforms. The HTC Vive Pro 2 offers even higher resolution, competing directly with the Meta Quest 2 for users with the right budget.
>> Buy HTC Vive, HTC Vive Pro 2
Samsung Gear VR: comfortable and excellent for XXX video lovers
If you'd rather watch videos than play naughty games, the Samsung Gear VR could be a good choice for you. This headset offers great comfort and freedom of movement when watching your favorite videos, and it's also compatible with several adult sites offering virtual reality content.
PlayStation VR: turn your game console into a XXX entertainment center
PlayStation 4 owners will also be able to enjoy pornographic VR content thanks to the PlayStation VR headset. Some adult sites, such as VR Bangers, offer videos specially designed for the PSVR. To enjoy them on this platform, simply download the videos onto a USB stick and play them on your console.
HP Reverb G2: a high-quality stand-alone alternative to the Quest 2
The HP Reverb G2 is another interesting choice for those looking for a high-quality experience without depending on a powerful PC. With high resolution and good compatibility with adult sites offering virtual reality content, it's a solid option for those wishing to immerse themselves in an erotic three-dimensional world.
Google Cardboard: the most affordable way to discover VR for adults
For those on a tight budget, or who simply want to test the waters, there's always the Google Cardboard option. Although this solution doesn't offer all the features of the high-end models, it still lets you enjoy a pornographic VR experience at a lower cost.
VRotica: the headset specifically designed for adult VR entertainment
Finally, the VRotica headset deserves an honorable mention as it has been designed specifically for fans of adult VR content. This stand-alone headset offers a simple, straightforward experience, without the need for other devices or applications. It's ideal for those who want a headset dedicated solely to their personal enjoyment.
In conclusion, there are many options for choosing the best VR headset for erotic virtual reality experiences. If you consider content compatibility, display quality and your budget, you'll be sure to find the right headset to satisfy your digital desires.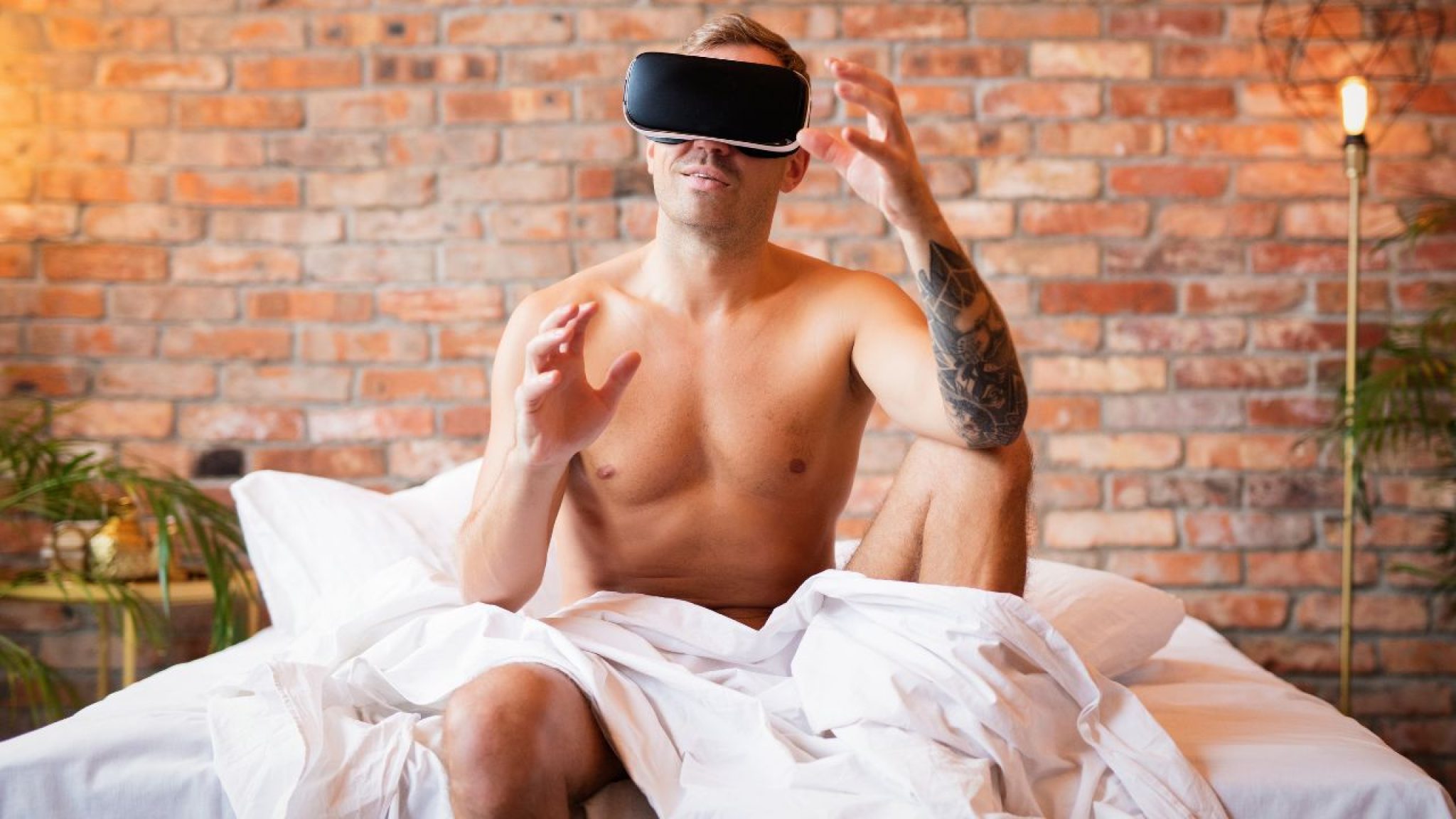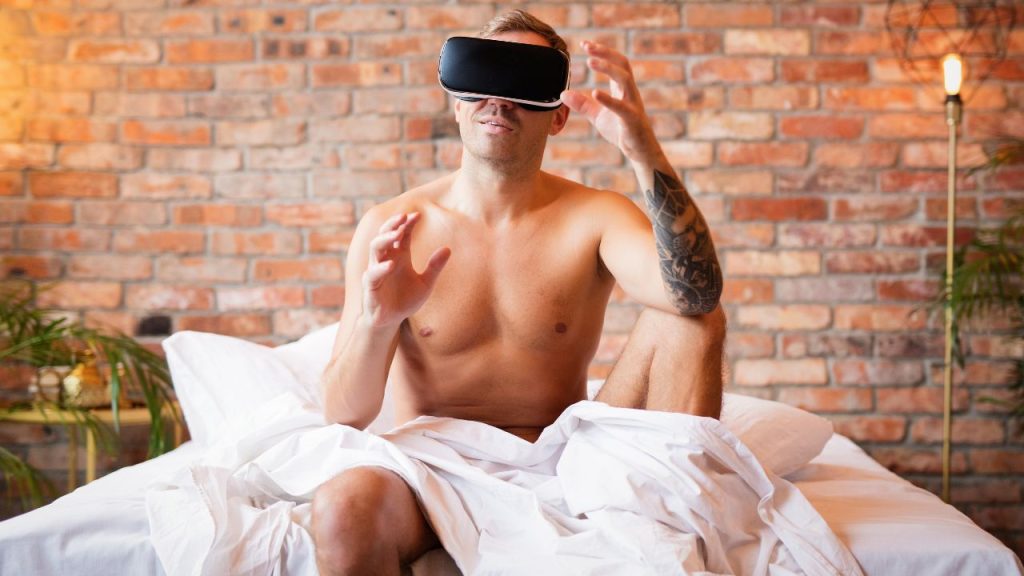 In conclusion
There are various options, both free and paid, for exploring the immersive world of virtual reality pornography. The choice of site will ultimately depend on your preferences and budget.
Even if it seems difficult to try out everything because of the rather high prices, it is still possible to familiarize yourself with this unique experience thanks to the free offers available on selected sites.