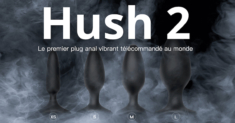 Hush 2 Review: why we love this anal plug from Lovense
Who doesn't want a customizable butt plug? Anal plugs are great toys for people of all genders. But the problem with anal toys is that they are often sized to fit some but not others, as the anus is not a one-size-fits-all body part. However, The Hush 2 comes in three different sizes, so you can choose the one that fits you best and not worry that the anal sex toys you bought are uncomfortable.
Plus, thanks to an incredibly sophisticated app, the Lovense Hush 2 experience is almost infinitely customizable, making it perfect for those new to the butt. I was ecstatic when I started researching for my Lovense Hush 2 test.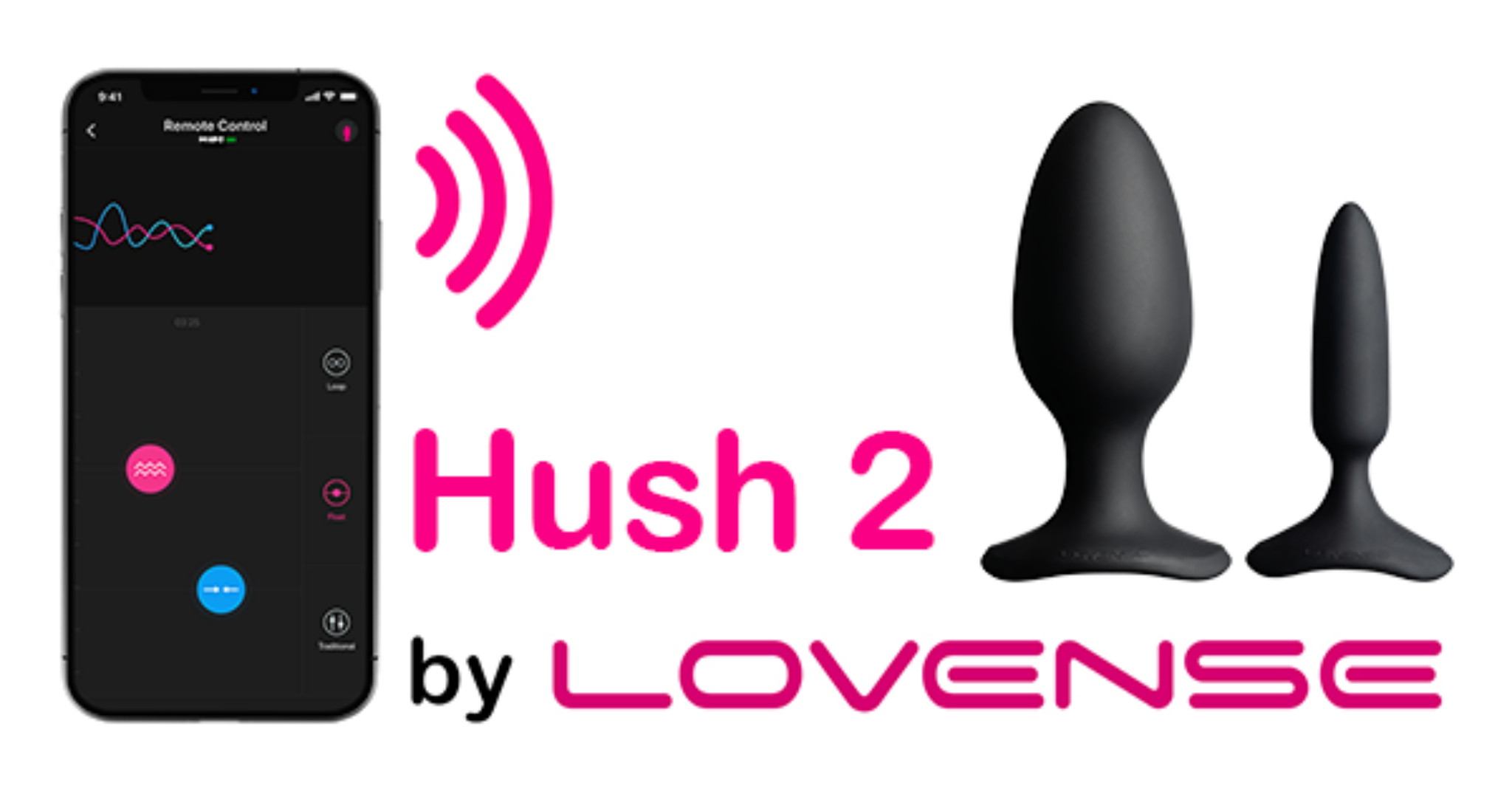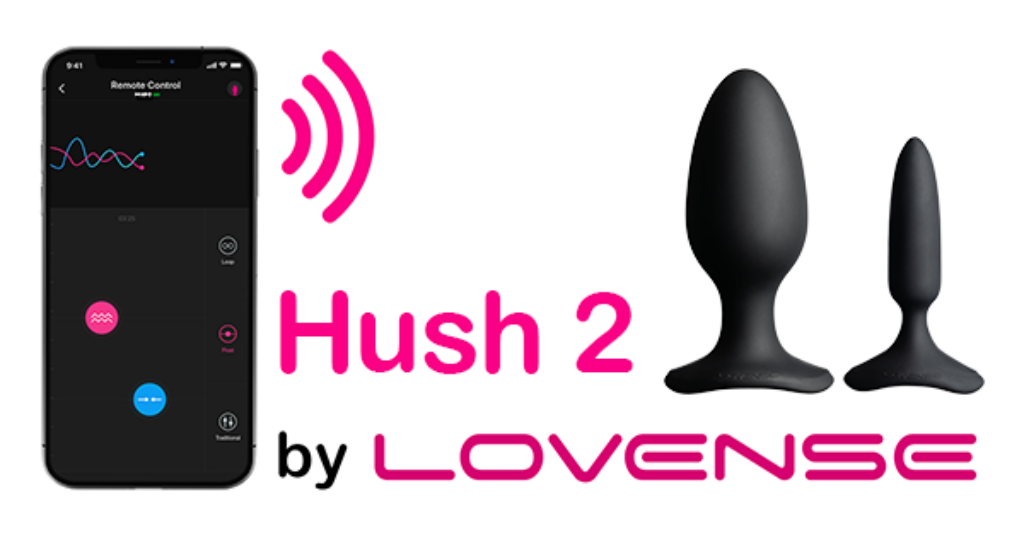 What is the Hush 2 from Lovense?
Touted as the world's first teledildonic anal plug, the Lovense Hush 2 is a cutting edge innovation in sexual technology. Plus, it's the best gift for couples of all sexual configurations. Everyone can enjoy butt play!
With the Lovense Hush 2, you can have matching butt plugs that you can give each other control of, no matter where you are: next to each other in bed, across town, or even halfway around the world. So let's find out together if the Lovense Hush 2 lives up to all the hype.
5 reasons to fall for Hush 2 from Lovense?
1. Perfect size for everyone and ergonomic design
Available in 4 different sizes from XS to L. I'm sure you'll be able to find the one that suits you best. Morphologically speaking, the human anus is unique to each person and they definitely don't all have the same shape. So you have to make sure you find the most suitable plug to avoid pain.
Ranging from 2.5 cm to 5.7 all the posteriors will find their happiness. Moreover, Lovense has taken great care to find the most suitable materials for this part of the body. Indeed, the softness and the base are essential because, unlike the vagina, for example, the anal tissue is more delicate. If anything other than a specially designed toy is inserted into the anus, it is more than likely to result in tearing, bleeding or unpleasant inflection.
Stability and comfort : The handle is very stable, so it stays in place no matter how many times you change positions. The base is flared so you don't hurt yourself, and it's also very comfortable.
Safe for the body The material used to make the Hush 2 is completely safe for the body. It is made entirely of 100 % silicone, with no phthalates, latex or rubber.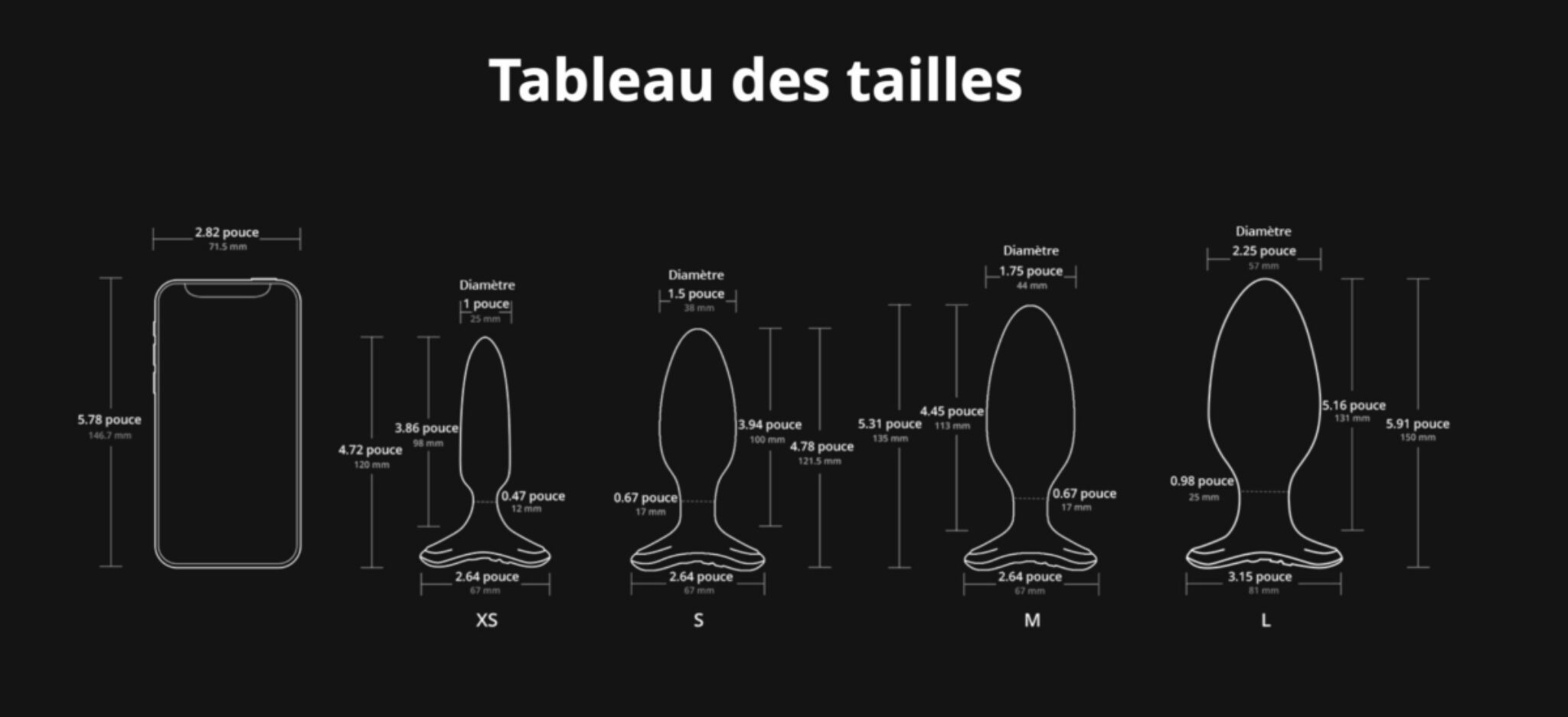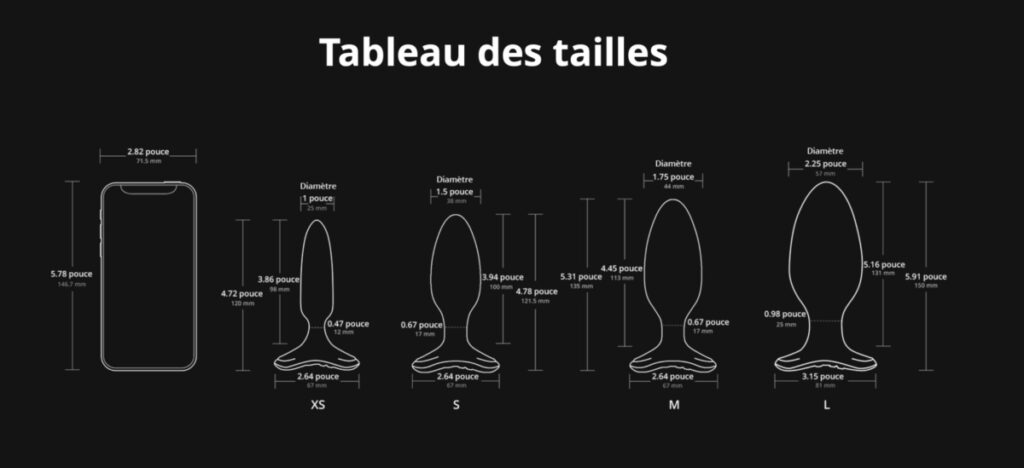 2. Power, control and comfort
Another key difference between anal sex toys and those designed for the penis or vagina is power. Unlike our genitals, the anus does not have a particularly large number of nerve endings. To excite and sexually stimulate the anus in a pleasurable way, anal toys must therefore double their vibratory power.
What the big and little Hush 2 absolutely do. In my experience with each of them, I was pleased to discover that no matter how I positioned them. Their powerful motors managed to work their magic like no other anal toy I have used before.
Each Hush 2 has three built-in power levels and four preset patterns such as pulse (decidedly intense), wave (more progressive), fireworks (looks like a cross between pulse and wave) and earthquake (generates more dramatic sensations).
But those are just the features of the toys. Connect either one to Lovense Remote, and you'll unlock a much wider range of control options. The ability to connect multiple Bluetooth toys together, give or take control over long distances, have them react to music or surrounding noises, create and share your own custom playlists and much more.
3. The dimensions of the small Hush 2 (XS)
In total, the Hush 2 measures 4.72 cm long with a base of 2.64 cm. The body part is never more than an inch thick and is only 3.86 cm long. This makes it ideal for people who are just beginning to explore the pleasures of anal play or who have a narrower than average cavity.
Towards the end of the toy and above the flared base, the little Hush 2 tapers to 0.47 cm. This is a great design decision, as another aspect of starting your journey to arousal through butt sex is that your sphincter will be a little sensitive. By making this section of the Hush 2 thin, the toy shouldn't overstretch you in this area and avoid injury or hemorrhoids.
4. Dimensions of the large Hush 2 (L)
For those with larger anuses, or those who are familiar with the joys of anal sex toys, the second Hush 2 is 5.91 cm long - with a 5.16 cm penetration area and a 2.25 cm width.
Before its 3.15 cm flared base, this Hush 2 drops to 0.98 cm. Unlike its thinner brothers, the larger toy is decidedly bulbous.
The reason for this is that the anus more than likely expands the more you play with it, and the person using it gains experience on how to insert it into their body - so having a Hush 2 that fills that need and delivers its vibrations in all the right ways is great.
5. The mobile application
Okay, I know I promised to at least try to temper my enthusiasm for Lovense Remote, but... Well, that's pretty hard to do because it really is the sex industry's premier control app.
This fluid connection extends to several Lovense toys. To see how far I could go, I managed to control four different devices simultaneously. Wow, I thought, that's wow!
Once connected, the Lovense Remote's ease of use allows it to be used for remote play. You and your remote partner can link the toys to react to what the other is doing. Create and share your own vibrating patterns, use your smartphone's playlist (or Spotify), and make your Lovense toys vibrate to the beat of the music or surrounding sounds.
A slight drawback of the application is that, although it works with a number of videos or interactive games such as Wild Life or Mirror Life by Lovense. Unfortunately, the number of supported applications is much lower than applications like FeelConnect.
Maintenance of your Hush 2
Regardless of size, the Hush 2 uses a magnetic charging cable and any USB power source you have on hand.
They differ in that the smaller version needs about forty minutes to fully charge, after which it will run for about two hours.
In contrast, its big brother needs two and a half hours, but can go the distance with an impressive eleven hours of autonomy.
Each Hush 2 is made of body-safe silicone and is therefore 100 % waterproof. Besides using them in the bathtub or shower, any anal sextoy should do so because, contrary to what you may have heard, it's butt play that takes precedence over cleanliness.
The instructions for both toys clearly state that you should do your best to keep your Hush 2 as clean as possible. Even if you have weak knees or a dizzy head after using them. It's never a bad idea to bathe them with a mild antibacterial soap - or better yet, an approved sextoy cleaner - before rinsing and drying them thoroughly.
Never boil your Hush 2 or expose it to silicone lubricants. It's best to stick to a lubricant specifically designed for anal play and silicone toys, as others can damage not only your Hush 2, but also your ass.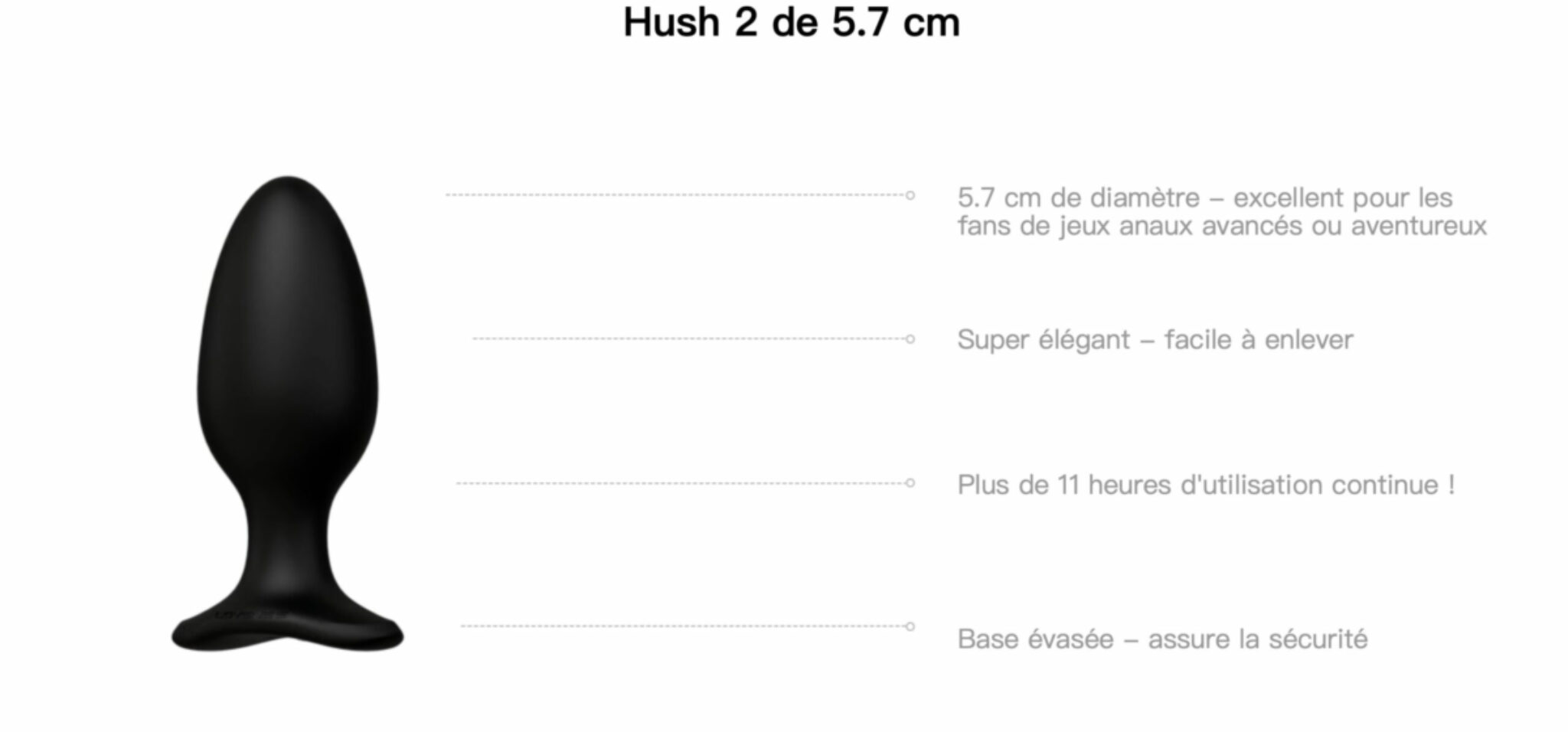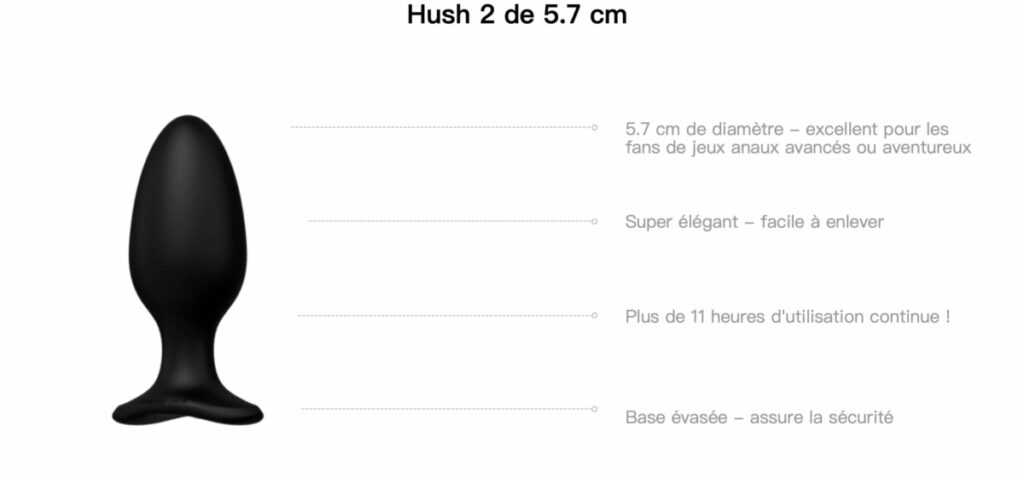 My opinion on Hush 2 by Lovense
Although we are built differently inside and out, the thing about anal sex is that as we do it, that part of our body will grow.
This is why small toys are often recommended for beginners, as the anus may need sensual coercion before it feels comfortable and aroused.
And while it may tighten again over time - more or less quickly depending on how your body responds to anal play and how often you engage in it - it may never reach its previous level.
So, if you want to continue, you will eventually need to increase the size, shape and depth of your anal toys.
None of this has anything to do with the fact that the Hush 2 toys are fantastic. I just wanted to mention one possible downside of anal sex toys, which is that if you enjoy the experience, you will inevitably have to change them.
Fortunately, the Hush 2s are incredibly well made. Should you buy one? Yes, a thousand times yes: either as an introduction to the joys of playing with your ass, or as an incredible toy - or pair of toys - for those who already know how exciting it can be!