Domi 2 Review: the best Wand comes from Lovense
I love beautifully designed toys, which is why I set my sights on Domi 2 from Lovense. Plus, this Wand is a self-proclaimed "power king". You know how much I love a good vibe, so I just had to get my hands on it and tell you about it.
In general, it's hard to be disappointed with these types of vibrators. For they can be incredibly powerful, and work brilliantly not only to provide orgasms, but also to relieve aches and pains when used as a general massager.
What is the Domi 2 from Lovense?
The connected wand is a very popular toy for couples. The concept? A wand that you can use solo, accompanied to spice up your naughty evenings or from anywhere in the world if you have a long distance relationship.
Its unique dual-rotation technology gives it unmatched power.
The Lovense Domi 2 is a mini Wand that is half the size of its competitors, with just as much power! It's controlled by a smartphone app, with a wide range of vibration levels and programmable settings. This means that no matter how far away you are from your partner, you can still enjoy those intimate moments and have a fantastic time!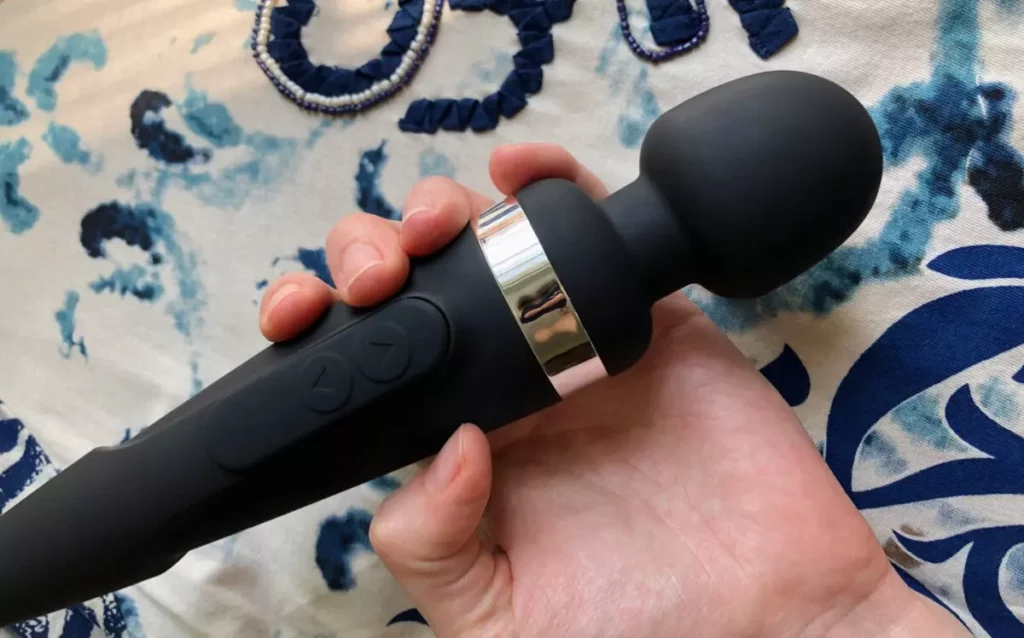 4 reasons to fall for Domi 2 by Lovense?
1. Robust and waterproof
Don't let the compact design of the Lovense Domi 2 fool you; this is not a flimsy toy. On the contrary, this mini-vibrator, built from strong and body-safe materials, can offer you to indulge in its function effortlessly. What's more, you can use it for as long as you need it - over 6 hours of uninterrupted use!
The other unique aspect of this Lovense Domi 2 is its dual rotation head technology that can maintain its posture at a high power level without increasing its size. It measures 23.39 cm and the diameter of the dual rotation head is 4.5 cm. You won't find better anywhere else!
You want to take your mini Wand in the shower? No problem, the Domi 2 is water resistant (IPX6) and totally wireless! It offers a great experience, especially for those who prefer wet play.
The IPX6 rating means that the product can withstand powerful, high-pressure water jets. However, to be completely transparent, the Domi 2 is not completely waterproof. It is only water resistant. Do not immerse it in water.
2. Ideal for solo, couple and remote play
There's a reason why the Domi 2 is such a great wand. Not only is it a fantastic toy for solo or couple play, but it also offers a unique experience for long-distance relationships, like all Lovense products. Since it is equipped with application and a Bluetooth connection.
This mini Wand is controlled by the free Lovense Remote app, which you can use on iOS, Android devices. It works via Bluetooth when you're nearby, either through a pre-programmed pattern or through free vibrations. In addition, you can sync the Domi 2 with music to help you find the perfect beat or activated by voice and other sounds in the room.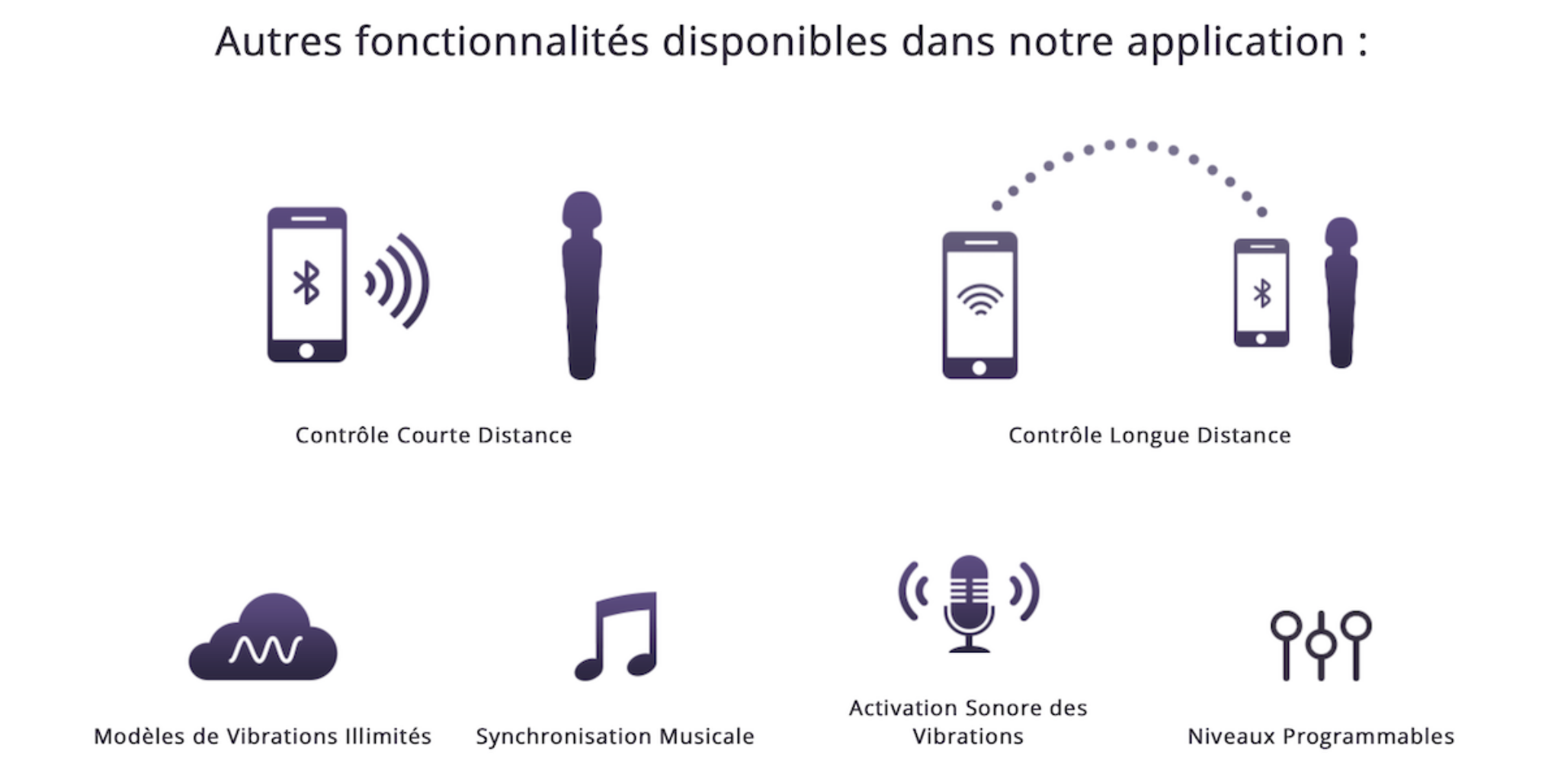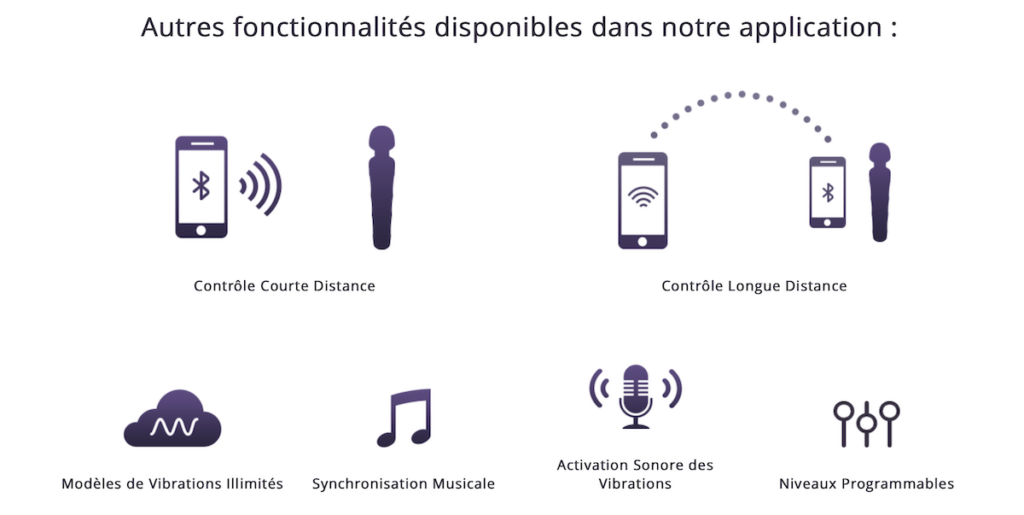 3. Breathtaking autonomy
Another thing I love about the Lovense Domi 2 is that it is rechargeable and wireless. As you'd expect from a tech-savvy company like Lovense, this wand massager gives you a lot more options for position and location while being delightfully portable.
We all know that there is nothing more frustrating than reaching the peak of your fun and being extremely disappointed when a toy's battery runs out. The original Domi had good battery life, lasting up to 1.5 hours on a single charge.
But Lovense decided to go one step further and make their newest edition, the Lovense Domi 2, have a tripled battery life of five to six hours! I'll be honest, the improvement really blew me away. It's not often that a wireless vibrator with this much power can last that long.
Clearly, the Lovense Domi 2 just needs to be used more often, for longer sessions, to explore all the exciting adventures this toy has to offer.
4. Comfort and vibration
Another unique design feature of the Lovense Domi 2 is its reinforced neck. It allows you to bend the head of the toy back and forth to fit the natural curves of your body.
I found this particularly useful when I wanted to use this toy in different sexual positions with a partner; I could easily grasp and bend the Lovense Domi 2 slightly to reach my clitoris and labia, whether my partner was above, below or behind me.
And honestly, there is nothing more pleasurable (or orgasm-inducing!) for me than a vibrator delivering satisfying vibrations to my clitoris while being penetrated during sex.
The flexible head also allows you to push harder when you need a more intense feeling, and relax from the vibrations when you want a lighter rumble. While we're on the subject of this flex head, I should also mention that it's dual-rotating.
Let me explain: the head of the Lovense Domi 2 does not rotate outward against your skin like other vibrators do. This allows for a much more natural and pleasurable stimulation, as opposed to the awful "carpet burning" sensation you might have experienced with wand vibrators without this thoughtful design.
And if sex burns my carpets, it better be because I literally played hard on a carpet, NOT because of my sex toy.


Maintenance of your Domi 2
As with all your sex toys, clean them before and after each use. You can clean it with warm water and mild soap (or a special intimate toy cleaner). You can rinse Domi 2. DO NOT let water get inside the charging port. Do not expose to extreme heat or cold.
Make sure your toy is recharged at least once every six months. And, as always, use water-based lubricant only, as silicone or oil-based lubricant can affect the silicone shell of the toy.
My opinion on Domi 2 by Lovense
So why give up your usual Wand for the Lovense Domi 2?
Every effort and thought has been put into it so that solo users or adventurous couples (near or far from each other) can get the most out of it.
No other vibrator offers so much: power to support all levels of intensity, remote control options, adjustable patterns, wireless, rechargeable, tiny, reliable, smart, stylish... am I describing a sex toy or my best friend?
Honestly, the Lovense Domi 2 is the best I've ever used. With all the customizable and futuristic features, it could be one of the last massagers you buy.