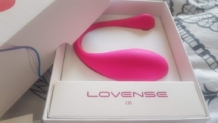 Lush 3 Reviews : Is the new sex toy from Lovense worth it?
Lovense has taken another step forward in the sex toy industry with the 3rd generation of the famous Lush vibrator - Lush 3.
Is the Lush 3 an efficient egg vibrator? Is it powerful? How does it compare to the Lush 2? I will reveal all the details in this review. In addition, I will share with you my experience using the Lush 3.
What is the Lush 3 from Lovense?
Connected vibrating eggs are very popular toys for women, and sometimes even more so for their partners. The principle? An egg that you can use solo, accompanied to spice up your naughty evenings or from anywhere in the world if you have a long distance relationship.
With the free Lovense app, the intensity and vibration modes can be customized to match your personal tastes, as well as your partner's if you're in a long-distance relationship.
Like its predecessors, Lush 3 is also waterproof and rechargeable. In addition, the egg can be worn in a variety of ways to bring the ultimate pleasure in the bedroom and in public.
Compared to the original Lush, the Lush 3 is even more powerful.
It has an improved battery that allows for hours of intense play, and the redesigned Bluetooth technology ensures even better connectivity.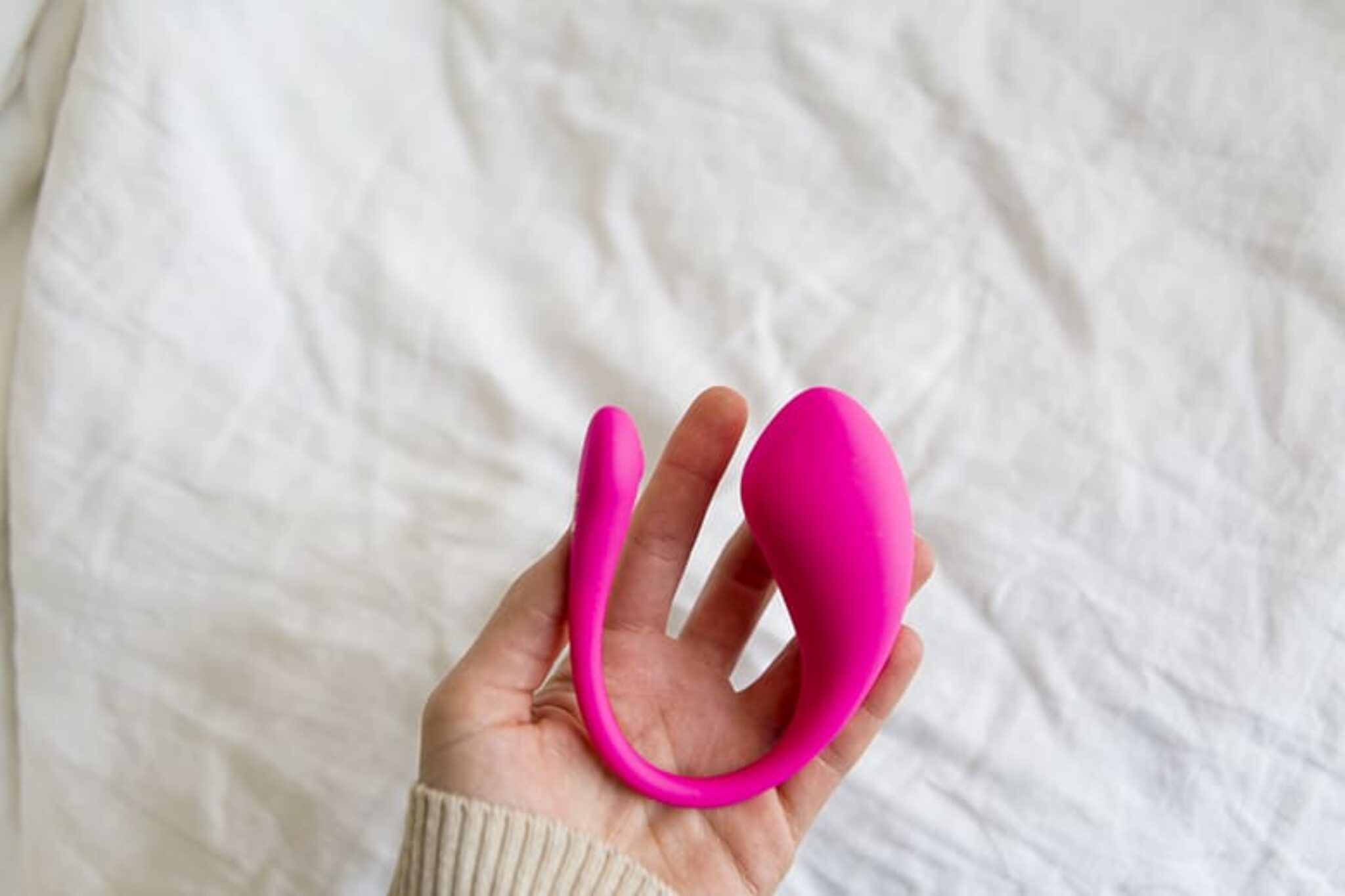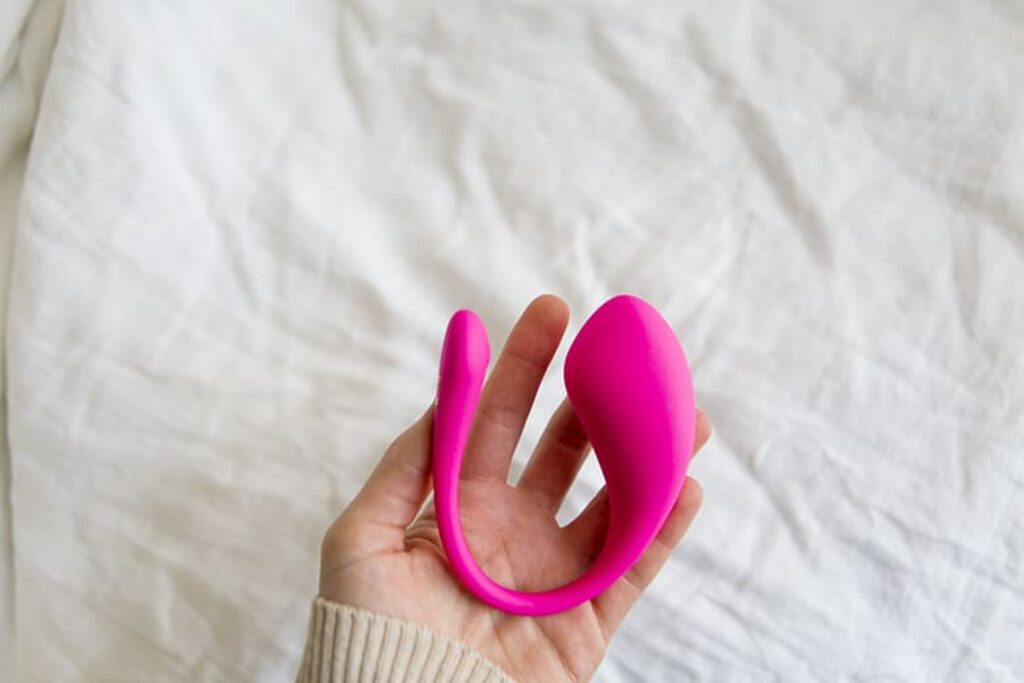 5 reasons to fall for Lush 3 by Lovense?
1. Ideal size and ergonomic design
Lush 3 is a fairly small toy. The overall size of the toy is about 3.77 × 2.94 × 1.37 cm and the insertable bulge measures about 3 cm.
Due to its compact size, the Lush 3 does not reach too deep when inserted. However, it does offer very intense stimulation thanks to its strong vibrations. After all, it doesn't need to be too deep to hit your G-spot.
In addition, Lovense has redesigned the back part. It's 13.5 cm long and the texture is now more solid, giving it a standard C-shape. The C-shape, as if it were hugging a woman's body, allows you to feel the vibrations more strongly.
Its little plus? It is made of lab-tested, body-safe silicone that is softer, smoother and more comfortable than its predecessors. Therefore, it won't cause any discomfort even if you leave it in for hours.
The Lush 3 features a unique curved design and a one-button interface for easy use. And that offers the opportunity to play solo without having to touch your phone.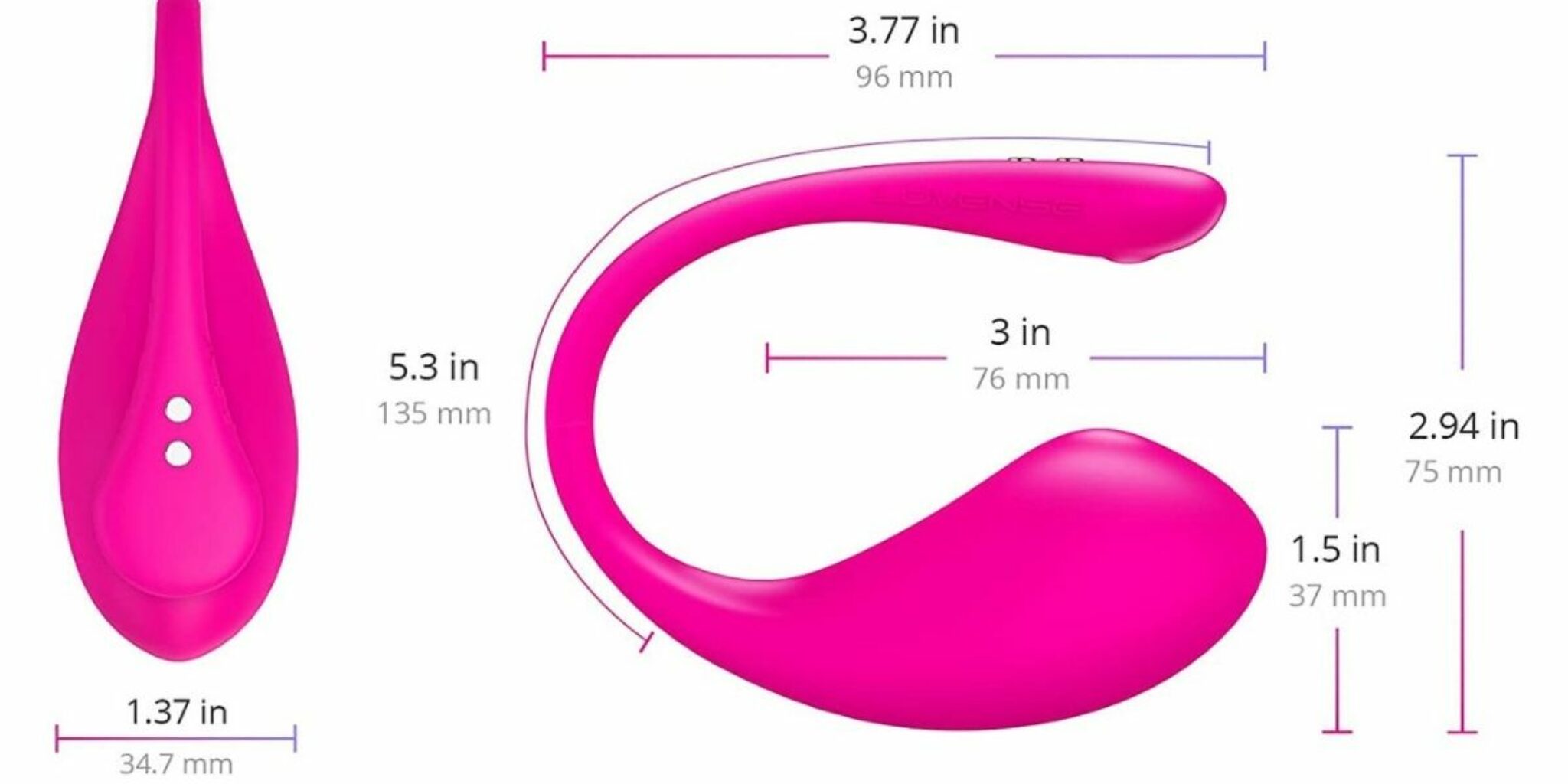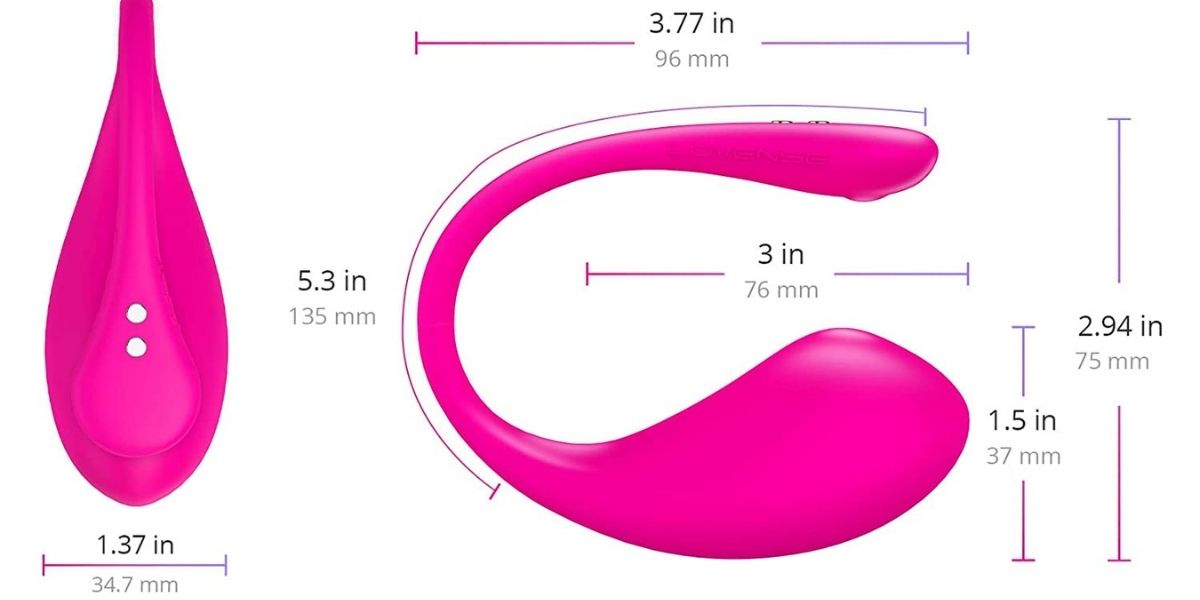 2. Ideal for solo, couple and public performance
There's a reason why the Lush 3 is a great vibrator. Not only is it a fantastic toy for solo or couple play, but it also offers a unique experience for public play.
The remote control allows you to control the toy while it is inside you.
With this approach, you can have a vibrator inside you, in a bar, at a meeting, in class, or anywhere else you'd like to have some sexy naughtiness.
And of course, it can also be a great complement to foreplay and sex. Or it can be used with another of your sex toys at the same time.
3. Strong vibration, low noise and waterproof
Despite its compact size, the Lush 3 is capable of delivering powerful vibrations. The technology of its motor is really impressive.
With 3 regular vibration levels and 4 pulse and climb patterns, you're sure to find a setting that works for you.
Moreover, despite its exceptional power. It emits very little noise, I would not go so far as to say that it is totally silent, but you can wear it without any worries in public places, it will go unnoticed. At home, mask the noise with some music or a movie (that you don't really want to watch) and it's done.
As a fully submersible toy, you can enjoy Lush 3 both in and out of the water.
Bath, shower, pool, you can take it anywhere you want for a wet play.
4. Versatile toy
As we mentioned, you can use the Lush 3 for solo masturbation, couple sex and public play. You can synchronize the vibrations with sounds or songs.
You can wake up with vibrations. You can control it remotely. You can share the control with your lover or someone you don't know for surprises.
5. Very simple application
The remote control feature of the Lush 3 is super cool and allows you to play with your partner from anywhere in the world. You can control vibrations, modes, and more.
The Lovense Remote app can be used with Android (4.3 or higher), iOS, Mac and Windows PC.
Maintenance of your Lush 3
Cleaning your toy is essential to keep it in good condition and prolong its life and also to avoid any kind of not so happy infection. You can clean Lush 3 by washing it in warm water with an antibacterial soap or you can use a sex toy cleaner designed for this purpose. Usually in spray format that you can spray on your toy and wipe with a damp cloth or wipe.
After washing the Lush 3, be sure to dry it thoroughly and store it away from dust. It is also advisable to avoid storing the Lush 3 in direct sunlight or at extreme temperatures. Extreme heat and cold can damage the Lush 3 battery.
As a fully waterproof sex toy, it is actually super easy and quick to clean and maintain the toy.
The only thing you need to be careful about is using only a water-based lubricant. Silicone or oil-based lubricants can damage the surface.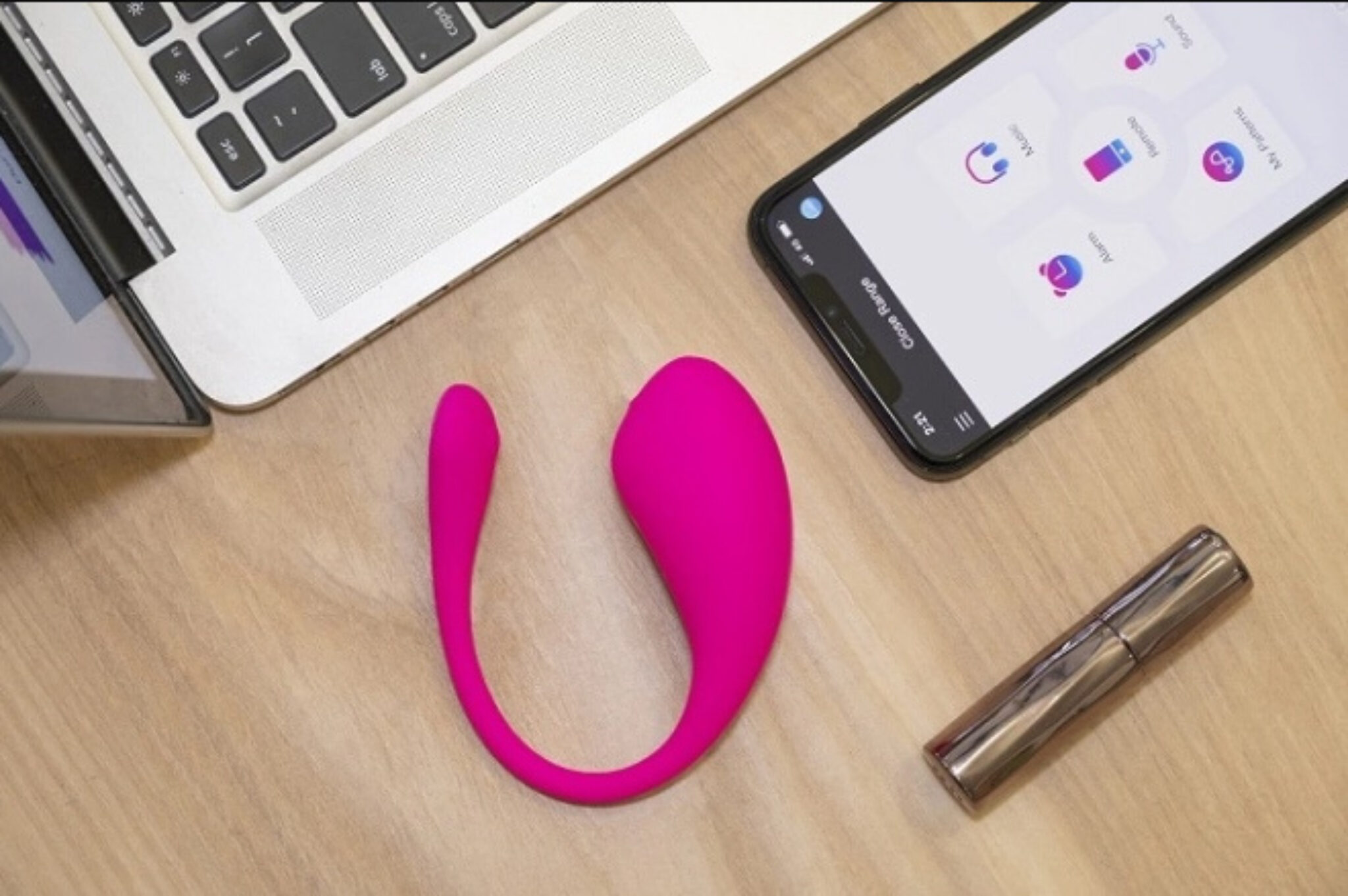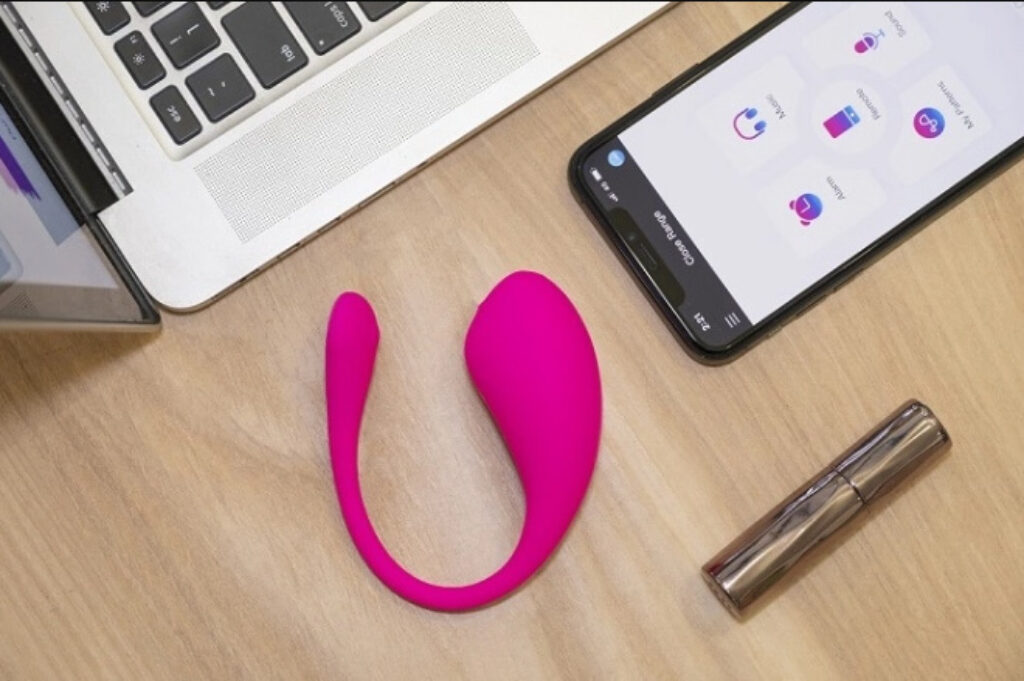 My opinion on Lush 3 by Lovense
You will never find a sex toy without flaws, but with Lush 3 we are getting close to perfection. The quality ratio is in my opinion excellent and so is the product. It really didn't disappoint me. And for a new and improved version of a device that the world already loved, the Lovense Lush 3 speaks volumes about the brand.
Small downside, it would need a longer battery, some additional accessories but I will be done with it and nothing prevents me from using it in addition to sex-toys that I already have.
In short, this sex toy is designed for everyone to get what they need and it does so 99 % of the time.